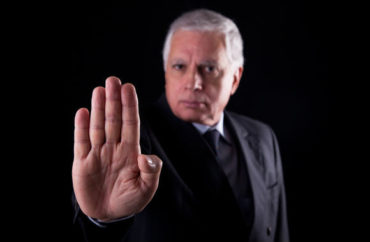 Same would apply for 'other student groups' that use Harvard's name
How can the Harvard Law Review get away with race and sex preferences that privilege women, nonwhites and LGBT people?
Simple: It's not subject to federal antidiscrimination laws, the university, law school and law review told a federal judge in response to a lawsuit that says it violates those laws in member and article selection.
The Harvard Crimson reports that federal funding is at stake for the university and law school if the plaintiffs, known as Faculty, Alumni, and Students Opposed to Racial Preferences, can show the law review violates Title VI and Title IX:
"First, FASORP fails to allege that the Law Review receives federal funding. Second, FASORP fails to allege that the Law Review is a 'program or activity' of Harvard University or any other educational institution," the Law Review wrote in its motion for dismissal.

The University and Law School also state in their motion for dismissal that the Law Review is "a separately incorporated and separately governed entity" that Harvard does not operate.

The Law Review's motion also defends its admissions practices as being in compliance with affirmative action policy laid out by the United States Supreme Court.

"Supreme Court and First Circuit precedent establish that affirmative action policies are permissible under the civil rights statutes when they take into account race or gender as part of a holistic process," the Law Review's lawyers wrote in the filing.
Trying a tactic that failed in response to a discrimination lawsuit filed by Asian-American applicants, the university and law school also claim that FASORP doesn't have standing to file because none of its members directly "suffered or will suffer" from the law review's practices.
A law professor expressed amazement at the "novel" argument advanced by Harvard, the law school and law review.
"Under such a legal premise, the Harvard Law Review could presumably exclude African Americans and females and Jews from its membership, or, at the other extreme, insist that all of its members, as well as the authors it chooses to publish, be African American lesbians who are also atheists," George Washington University's John Banzhaf wrote in an email blast Thursday.
He notes that the argument relies on legal rulings regarding an "independent dental clinic" operated by a university instructor, and a university's internship program at an unaffiliated hospital.
The argument isn't limited to the law review either, Banzhaf said: It would "arguably" apply to any student group "affiliated with and permitted to utilize the Harvard name."
It's better for the federal judge to allow pre-trial discovery, which the Harvard entities want to prevent, he argued, so the court can "flesh out just how independent the Review is from the University."
The law review's argument for race, sex and sexual orientation preferences is relatively weak because "selection for law reviews has traditionally been done on an anonymous and blind grading basis" and applicants would need "four years at a top university" before they would even be eligible for Harvard Law School admissions, according to Banzhaf.
Read the law review's motion for dismissal and Crimson report.
MORE: Harvard, NYU law reviews sued for discrimination
IMAGE: AlexandreNunes/Shutterstock
Like The College Fix on Facebook / Follow us on Twitter