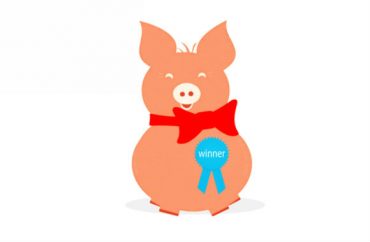 For every situation in life, there is an instructive scene from The Simpsons.
When Harvard leaders suddenly suspended a policy that punished members of single-sex student organizations such as final clubs – right before faculty could have voted to overturn the policy as a gross violation of freedom of association and shared governance – they announced they were creating a review committee to re-evaluate the policy.
The obvious parallel from the Simpsons universe is when Springfield Mayor "Diamond" Joe Quimby promises a "blue-ribbon committee" to deal with a spike in looting.
And just like Quimby's evasive maneuver, Harvard leaders got what they wanted in the short term: Policy opponent Harry Lewis, who introduced the faculty resolution against the administration, withdrew it soon after, The Harvard Crimson reported.
MORE: Harvard dean chickens out of blacklisting male-only club members
The professor, a former dean of Harvard College, released a letter praising his newly cautious leaders but warning them not to rubber-stamp a new fascist regime on students:
[W]ith the immediate threat of injury and trespass on faculty rights [by ignoring shared governance] somewhat tempered, it would not be a good use of Faculty time to debate a matter which may become operationally moot. If the policy is reaffirmed without adequate revision, however, I expect that the motion, or one similar to it, will be reintroduced.
Meanwhile, one of the lawyers working with a male-only final club against Harvard's machinations has already seen through the BS of this Ivy League blue-ribbon committee.
MORE: Harvard is ready to blacklist 1 in 4 students for their associations
Harvey Silverglate, co-founder of the Foundation for Individual Rights in Education, told The Crimson the review committee was a "pernicious procedural trick":
"It's a classic example of a situation where the administration has changed the appearances but not the substance," he said. "I've looked at it, and turned it upside down and inside out, and every time I look at it it says the same thing to me: 'we've decided this, but for window dressing we're going to give the faculty and students a role. But that role will not change what we do.'"
Let's see if the Harvard community – which probably still likes having the freedom to choose their friends – is as skeptical as Silverglate or as credulous as Springfield, which re-elected Quimby several times.
MORE: Harvard prez reconsiders 'blacklist' policy after faculty revolt
Like The College Fix on Facebook / Follow us on Twitter
IMAGE: Cindy Lee/Shutterstock