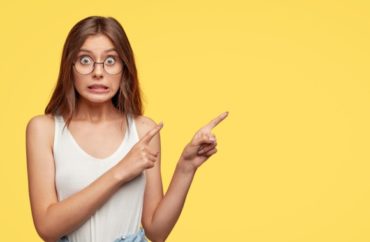 Took three days after campus activists demanded 'amnesty'
When you incentivize a given behavior, expect to get more of it.
Harvard University is killing two birds with one stone by making a transparently unscientific change to its "residential community compact" on COVID-19 rules, creating a Grand Canyon-wide exemption for anyone who reports sexual harassment or sexual assault.
Not only does the hedge fund masquerading as a university get to pacify the campus activists who believe sexual misconduct is endemic in one of the most progressive bastions of America, but the incentivization scheme means it will get to promote that very narrative even more.
It took Harvard only three days to publish a revised compact after student group Our Harvard Can Do Better demanded an "amnesty policy" that shields students from punishment for COVID violations if they "report witnessing or experiencing sexual violence" in the process, The Harvard Crimson reports.
A spokesperson specifically credited the change with the anti-sexual assault group's advocacy, saying the administration agrees the compact should "encourage students to seek help" … but only when students allege sexual misconduct.
The original compact, dated June 5, doesn't mention any exemptions from the rules, violation of which can earn anything from a warning to eviction from campus housing. Students agree to open-ended compliance with ever-shifting pronouncements as a condition of living on campus – and the diktats themselves aren't even internally consistent.
Harvard kicked three students off campus for hosting what it defined as a "party" – inviting three other students to hang out in their residence hall. In other words, six people total.
MORE: Harvard punishes students for six-person 'party'
Harvard's own guidelines, however, allow up to 25 people for "indoor gatherings" as long as there are "no more than 8 people per 1000 sq feet accessible space." It sure looked like a bait-and-switch on the punished students.
Accuse someone of sexual misconduct when you get caught hanging out, however, and you get a pass from trying to figure out Harvard's shifting and contradictory rules. Here's the new section of the revised compact:
The Community Council [i.e. Star Chamber] and the College's Title IX Resource Coordinators work together with the aim of removing barriers to disclosure of sexual harassment and misconduct. In order to encourage information sharing and seeking support, the College will ordinarily not hold students accountable for violations of the Residential Community Compact if those violations also include allegations of sexual misconduct or harassment. Nor will information disclosed by a student to a Title IX office or the Office of Dispute Resolution be considered by the Community Council. Additionally, in order to encourage information sharing and seeking support, it is not the practice of Harvard College's Title IX Resource Coordinators to share information related to Handbook violations with the College's Administrative Board or Honor Council. This practice is maintained with respect to potential violations of the Community Compact; Harvard College's Title IX Resource Coordinators will not provide reports about potential violations of the Compact to the Community Council.
Our Harvard Can Do Better still isn't happy with this special-interest carveout because of the "ordinarily" caveat and the open-ended wording that "it is not the practice" of Title IX coordinators to share information about violations.
It should be very happy, however, that Harvard is helping activists artificially boost the number of sexual misconduct reports at a time when most students aren't on campus. After all, it's in the interest of Harvard's Title IX-industrial complex, too.
MORE: Harvard goes full police state on COVID-19 rules
IMAGE: WAYHOME Studio/Shutterstock
Like The College Fix on Facebook / Follow us on Twitter