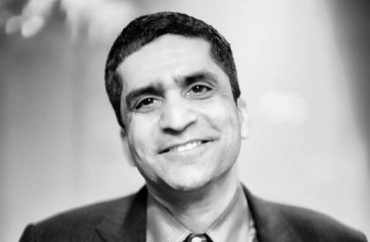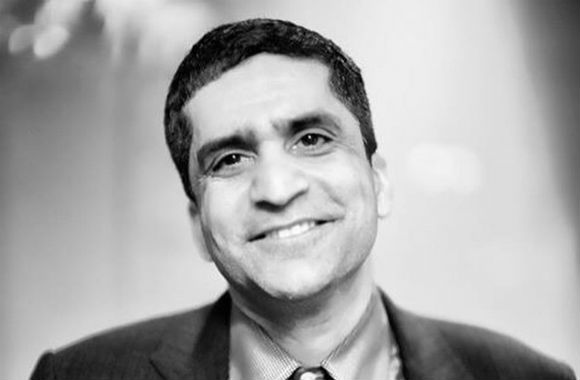 Put your critics on the review committee
Rakesh Khurana talks a big game but runs away when it's clear that his one-man crusade to socially engineer the Harvard student body will get rebuked by faculty.
The dean of Harvard College just relented on his monthslong quest to punish undergraduates that belong to single-sex organizations such as final clubs and unrecognized fraternities and sororities, The Harvard Crimson reports.
Now he's saying the policy – which would blacklist such students from leadership positions and fellowship recommendations starting with the class of 2021 – could be "revised or replaced" by a new review committee:
The committee—comprised of faculty, students, and staff—will study "whether the policy can be improved, either by changing aspects of its existing structure or through some broader revision," Dean of the College Rakesh Khurana wrote in an email to Harvard students Wednesday. The committee will aim to control the "problematic impact" of single-gender social organizations on campus and will present its recommendations in the fall of 2017.
MORE: Harvard is ready to blacklist 1 in 4 students for their associations
President Drew Faust, who strongly backed Khurana's crusade, told the Crimson that her aim is simply to implement "non-discrimination" in Harvard social life:
"If there's another one that gets us there that's legal, that's operational, that could be implemented—if there's a better idea I welcome it," Faust said.
Faust had undercut Khurana in November by allowing for policy "alternatives" after a testy Faculty of Arts and Sciences meeting.
MORE: Harvard prez reconsiders 'blacklist' policy after faculty revolt
If @Harvard does overturn its #Blacklist policy, then it will be a big win for #FreeAssociation. https://t.co/qZR4jZ2NwY

— ACTA (@goACTA) January 26, 2017
The Foundation for Individual Rights in Education, which started a campaign against the anti-free association policy right after it was announced, said Thursday that Harvard was days away from a faculty vote on an anti-blacklist "nondiscrimination resolution" that could have embarrassed Dean Khurana.
FIRE Executive Director Robert Shibley wrote:
Harvard now has a chance to avoid a mistake of truly historic proportions. It should take it. In the 1920s, Harvard's 'secret court' punished students for allegedly being gay, or for too closely associating with those who were. In the 1950s, Harvard punished faculty members for associating with Communists. It's time that Harvard permanently dumped its practice of punishing people for their associations into the ash heap of history.
MORE: Harvard is returning to 'the Puritan era' 
The Harvard policy drew opposition across the political spectrum, including from a national LGBTQ college organization. An earlier faculty resolution was brought forward by Harry Lewis, a former Harvard College dean, and nationally renowned linguist Steven Pinker among others.
Wouldn't it have made sense to have gathered this information *before* Harvard adopted its draconian policy?https://t.co/TbWX93H47S pic.twitter.com/4p3Hq2pwhu

— KC Johnson (@kcjohnson9) January 26, 2017
FIRE's Shibley said:
The real test of whether Harvard is serious about preserving freedom of association will be if it is willing to include prominent faculty critics of the blacklist on the new committee, and whether it will do its work transparently.
Read the Crimson article and FIRE statement.
MORE: Steven Pinker and other Harvard faculty blast blacklist
MORE: Fraternity scandal author says Harvard blacklist is wrong and illegal
Like The College Fix on Facebook / Follow us on Twitter
IMAGE: Christopher Michel/Flickr