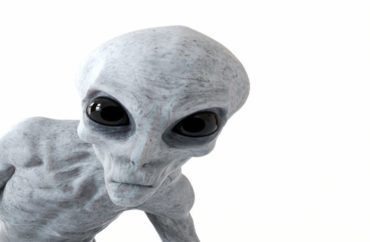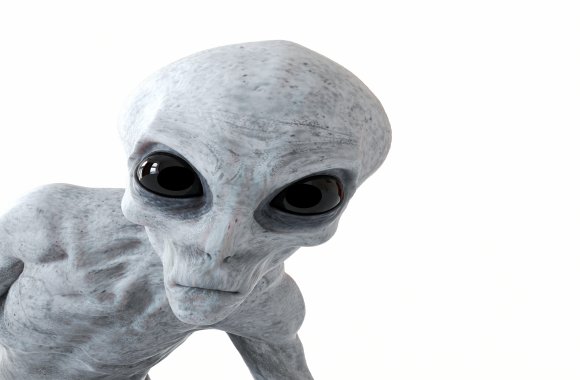 Was it the Monolith from 2001: A Space Odyssey? Rama from the Arthur C. Clarke's series? A piece of "scrith" from Larry Niven's Ringworld?
We don't really know, but Harvard Department of Astronomy Chair Avi Loeb says there's "only one conceivable explanation": An object which visited our solar system in 2017 indeed was of extraterrestrial origin.
The cigar-shaped "Oumuamua" was a piece of alien junk, Loeb claims in his upcoming book "Extraterrestrial: The First Sign of Intelligent Life Beyond Earth."
As reported by Maxim, "Oumuamua" is a Hawaiian word meaning "scout," which coincides with its discovery at Maui's Mt. Haleakala telescope. Loeb says Oumuamua's shape and speed are what give it away as being an extraterrestrial artifact.
"'Oumuamua's geometry [was] more extreme by at least a few times in aspect ratio — or its width to its height — than the most extreme asteroids or comets that we have ever seen," Loeb says in his book. In addition, the object was up to "ten times more reflective than typical solar system asteroids or comets," meaning it could have been constructed of a "highly reflective metal."
Astronomers can usually reliably calculate the way random interstellar rocks will move around the Sun. In Extraterrestrial, Loeb writes that this visitor from elsewhere didn't follow a normal trajectory at all. As it floated away from our home star, 'Oumuamua sped up, in Loeb's words, "slightly, but to a highly statistically significant extent."

While comets will speed up as formerly frozen gases melt, no one could find any evidence for this happening with 'Oumuamua. It appeared to speed away from our Sun on its own. Loeb speculates, in fact, that it might have been designed as a kind of solar sail, a form of propulsion in which thin objects essentially ride solar waves like a sailboat on the water.
As you might expect, many of Loeb's peers are skeptical. The Boston Globe reports Oumuamua's discoverer, the University of Hawaii's Rob Weryk, said Loeb's claim was "wild speculation" and that there isn't "any reason to believe that it's anything but a natural object."
Ohio State's Paul Sutter said Loeb's claims "threaten to damage the field's long-term credibility." He added "The next time we go out to Congress or the public asking for money, there's going to be a lot of people shaking their heads saying, 'Oh, you guys are just nutballs.'"
Read the Maxim and Globe articles.
MORE: Prof who aided destructive protesters wants show 'Ancient Aliens' canned
MORE: Prof: 'Alien' and 'Predator' film franchises support anti-black racism
IMAGE: SciePro / Shutterstock.com
Like The College Fix on Facebook / Follow us on Twitter