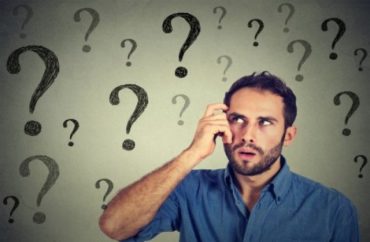 Claims race-neutral alternatives wouldn't harm legacies
The Supreme Court ordered colleges to consider race-neutral alternatives to racial preferences in admissions in its 2003 Grutter decision.
Harvard ignored the Supreme Court for more than a decade, until the eve of getting sued for discrimination against Asian-American applicants, before actually looking seriously at race-neutral alternatives.
Its conclusion? Considering applicants without regard to their name or skin color would hurt its academic reputation.
Seriously.
Michael Smith, former dean of the Faculty of Arts & Sciences, testified Tuesday in Harvard's admission-discrimination trial on its efforts to measure the effect of race-neutral admissions.
He discussed last year's "Smith Committee" report, the product of his meetings with Dean of Admissions William Fitzsimmons, Harvard College Dean Rakesh Khurana and sometimes Harvard's in-house lawyers.
The report concluded that Harvard can't achieve "academic excellence" while also hitting its diversity benchmarks under a race-neutral alternative, and Smith stood by the finding Tuesday, The Harvard Crimson reports:
According to the committee's final report, the percentage of admitted students with the highest academic ratings on the admissions office's internal scale "would be expected to drop from 76% to 66%," if a race-neutral alternative was implemented.

"The committee felt [this change] was a significant drop," Smith said Tuesday.
MORE: Harvard ignored Supreme Court until it was about to get sued
He denied that Harvard excluded race-neutral alternatives because it would hurt its ability admit legacies, or students with alumni family members, during cross-examination. "I can envision a simulation where you would eliminate the consideration of race of one factor among many but you still have the consideration of alumni," Smith said.
Smith also said his faculty unit dropped "Early Action" admissions for four years – which has been suggested as a race-neutral alternative – but "high-performing admits of underrepresented minority backgrounds" just ended up applying to Harvard's competitors.
Students for Fair Admissions, the plaintiff in the case, have argued that Harvard should use class instead of race as a plus factor in admissions.
One of its expert witnesses, Richard Kahlenberg of the Century Foundation, testified Monday that this class-based system will produce both racial and economic diversity on campus, as it has at other colleges.
Kahlenberg has previously written that Harvard's form of affirmative action only admits "underrepresented" minorities who come from well-off families, which does not count as true diversity.
Khurana, dean of the college and part of the Smith Committee, has testified that he doesn't believe Harvard should "look more like America" in a socioeconomic sense, even if the students were academically qualified.
Follow the Crimson for continuing coverage of the trial.
MORE: Affirmative action helps rich minorities, not those who need a lift
IMAGE: Shutterstock
Like The College Fix on Facebook / Follow us on Twitter