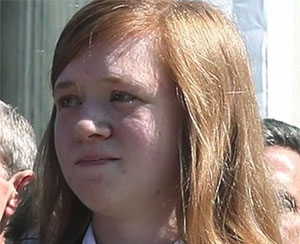 The Supreme Court is considering whether to hear the Fisher affirmative-action case yet again.
According to George Leef of the Pope Center for Higher Education Policy, the justices should be made aware of a coalescing of minds on the right and left who see race preferences in college admissions as actually harming minorities.
Leef writes that getting into a college for which a student isn't prepared will actually harm them:
A minority student might have a high school record that looks good, but still be very poorly prepared for the level of work expected of the students.

An example of mismatch is Kashawn Campbell, a black student admitted to UC-Berkeley. He was the star student at his high school, but was so far behind the rest of the student body in reading and writing ability that he'd have flunked out except for an A in African-American studies. (I wrote about that case here.)

The mismatch problem has been widely discussed. Thomas Sowell has been decrying it for more than twenty years. More recently, Richard Sander and Stuart Taylor, Jr. published a careful examination of the trouble caused by "helping" students into schools where they're apt to struggle entitled Mismatch: How Affirmative Action Hurts Students It's Intended to Help, and Why Universities Won't Admit It.
Leef also points to a recent article by a liberal who says affirmative action isn't helping who it's supposed to:
[Century Foundation senior fellow Richard] Kahlenberg dislikes racial preferences because they overwhelmingly work to the benefit of students from "underrepresented" families who are not at all poor or disadvantaged. He's right about that and that line of criticism finds some support among other liberals. Professor Sheryll Cashin, for example, laments that the way colleges employ racial preferences creates merely "optical diversity." (I reviewed her book here.)

Because the great majority of "minority" students who receive preferences are from successful families, Kahlenberg doesn't see how they really contribute much "diversity." I don't either. Aside from skin color, they're hardly any different in their thinking and interests from the great mass of non-minority students.
You won't believe whom Leef recommends for wisdom on the subject:
For a strong antidote to the notion that elite colleges are better, I suggest reading the recent book by New York Times columnist Frank Bruni,Where You Go Is Not Who You'll Be.

Bruni's big point is that education is up to the individual. Someone who goes to a big-name school might just coast along and learn little, while someone who goes to a little-known school can hunt for the professors who really want to teach an eager student and benefit enormously. It's often easier to find those motivated professors at small, teaching-oriented schools.
Like The College Fix on Facebook / Follow us on Twitter