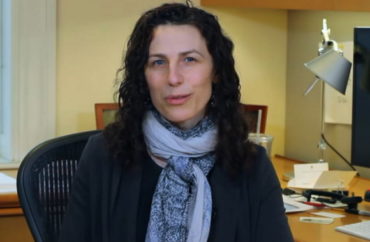 Shockwaves are moving throughout the behavioral science community after distinguished Professor Francesca Gino of Harvard Business School was recently accused of falsifying data in multiple studies.
Calling the situation a "Clusterfake," on June 17 a trio of professors published "Part 1" of the multiple allegations of fraud in papers spanning over a decade after examining studies co-authored by Gino, author of the 2018 book "Rebel Talent: Why It Pays to Break the Rules at Work and in Life."
Professors Joseph Simmons, Uri Simonsohn and Leif Nelson of University of Pennsylvania, Escade Business School in Spain, and University of California, Berkeley, respectively, accused Gino of the fraud on their blog Data Colada.
"Specifically, we wrote a report about four studies for which we accumulated the strongest evidence of fraud," they wrote, stating they shared their concerns with Harvard Business School.
Notably, a famous article discussing dishonesty was found to contain fabrications, they wrote.
Gino is on administrative leave from Harvard, according to her faculty bio. She did not respond to a request for comment from The College Fix. Simmons and Nelson did not respond to The College Fix's requests for comment.
Harvard media relations did not respond to The College Fix for a comment on the employment of Gino and the review of her studies.
The New York Times reported a phone call with a man who identified as Gino's husband saying "It's obviously something that is very sensitive that we can't speak to now."
Gino's paper discussing dishonesty has since been retracted. "Signing at the beginning makes ethics salient and decreases dishonest self-reports in comparison to signing at the end" had been published by Proceedings of the National Academy of Sciences in July 2012.
The study was run at the University of North Carolina in 2010, where Gino was a professor before joining Harvard; she was the only author involved in collecting and analyzing data for it, the trio reported.
However, another study under scrutiny was supervised by Professor Dan Ariely at Duke University and conducted by an auto insurance company.
Ariely is famous in behavioral science. He founded the Center for Advanced Hindsight at Duke, wrote multiple New York Times bestsellers, and had given many TED Talks.
"Two different people independently faked data for two different studies in a paper about dishonesty," the three professors allege on their blog post.
Ariely denies making up any data but said he has no proof to clear his name, according to Cathleen O'Grady in a Science article. Ariely told Science "I wish I had a good story, and I just don't."
He said "he made a mistake in not checking the data he received from the insurance company, and that he no longer has the company's original file."
The three Data Colada professors have continued to publish the series of posts on their blog accusing Gino of fraud. The posts have spread via Twitter.
Second post of a four-post series on Data Falsificada.https://t.co/cbyaP9F2yn

Includes message to 148 Gino Co-Authors pic.twitter.com/IIISKwrw9M

— Data Colada (@[email protected]) (@DataColada) June 20, 2023
"It is worth reiterating that to the best of our knowledge, none of Gino's co-authors carried out or assisted with the data collection for the studies in this series," they wrote.
A second article posted June 20 titled "Data Falsificada (Part 2): 'My Class Year Is Harvard'" discussed a study conducted at Harvard where students would write argumentative essays and subsequently rate their desire for cleansing products.
The study was based on a paper titled "The Moral Virtue of Authenticity: How Inauthenticity Produces Feelings of Immorality and Impurity," published in Psychological Science in 2015. The paper was co-authored by Maryam Kouchaki and Adam Galinsky from Northwestern University and Columbia University, respectively.
A third article posted June 23 is titled "Data Falsificada (Part 3): 'The Cheaters Are Out of Order,'" where the authors commented on the sorting methods of data for a study about cheating.
The alleged fraud dealt with the research paper "Evil Genius? How Dishonesty Can Lead to Greater Creativity," published in 2014 in Psychological Science. It was co-authored by Scott Wiltermuth from the University of Southern California.
The fourth part of the series has yet to be posted.
The New York Times reported that Maurice Schweitzer of Wharton Business School at the University of Pennsylvania said the accusations were having large "reverberations in the academic community" due to the amount of collaborators on many articles.
Schweitzer co-authored multiple papers with Gino and stated that none of the accused studies are his, according to the Chronicle of Higher Education.
However, Schweitzer reported feeling uncertain about the viability of his work with Gino. He told the Chronicle that Gino was very efficient to work with and executed the studies and provided results very fast.
Schweitzer did not respond to The College Fix's request for comment.
MORE: Concern over academic research fraud grows after scholar cooked data on racism
IMAGE: YouTube screenshot
Like The College Fix on Facebook / Follow us on Twitter