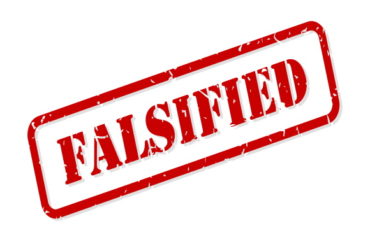 A Florida State University criminology professor who recently left his job amid accusations that he falsified data to make racism look worse than it is has raised the specter of academic research fraud across the board.
It appears Professor Eric Stewart faked results in at least six studies about American crime, and some have observed his alleged misconduct is not an isolated example.
This week The College Fix also reported on a "diversity, equity and inclusion" paper from the University of Minnesota's health services departments that's been retracted for misrepresenting the "authenticity of experiences" cited.
"The retraction has been agreed following concerns raised by the authors following publication that their characterisation of specific data (personal narratives and experiences) was either inaccurate, misleading, or false," the notice stated.
Over 62 percent of academic papers on psychology and 39 percent on economics are non-replicable, meaning there is no way for researchers to definitively verify or falsify results of these studies, according to the New York Post.
"[R]esearch misconduct, some of it in the form of outright fraud, is unfortunately pretty common in higher education," said Peter Wood, president of the center-right National Association of Scholars, in an email this week to The College Fix.
The National Association of Scholars released a report in 2018 on the issue, faulting "flawed statistics, faulty data, deliberate exclusion of data, and political groupthink" for some of the research fraud, which the report found is prevalent in academia.
The problem is referred to as "irreproducibility," meaning researchers who seek to replicate the results of studies cannot do so in many cases, according to the NAS report.
"Some of this comes to light when other researchers attempt to replicate another researcher's published findings and discover that the other researcher's claims fall apart," Wood said.
Chance Layton, a spokesman for the National Association of Scholars, told The Fix this week "there are many perverse incentives that encourage this behavior from academics."
"We must do more both within the academy, government, and in the private sector to encourage studies that attempt to reproduce the work of others. … When we fail to do so, faulty studies can cause great harm," Layton said via email.
Researchers at Ivy League and other prestigious universities have also been criticized for misrepresenting and fabricating data.
On April 10, the Office of Research Integrity in the Department of Health and Human Services announced Yale Professor Carlo Spirli "engaged in research misconduct by knowingly, intentionally, or recklessly falsifying and/or fabricating data" in multiple studies.
In February, Harvard University professors saw five of their studies retracted after an investigation found they misrepresented data. Oncogene, a peer-reviewed journal that published some of the research, said in a statement that "there was no underlying research data available to resolve these discrepancies or to validate the reported results."
In December 2022, it was announced that Stanford University's current president and prominent neuroscientist, Marc Tessier-Lavigne, was under investigation for scientific misconduct. This came after a group of researchers, including Tessier-Lavigne, were publicly accused of altering multiple images in a study published in the European Molecular Biology Journal.
Bernd Pulverer, head of scientific publications at the peer-reviewed journal, previously told The College Fix that the journal has "contacted the authors to obtain further information and will contact the relevant research institutions according to our detailed policies and due diligence process."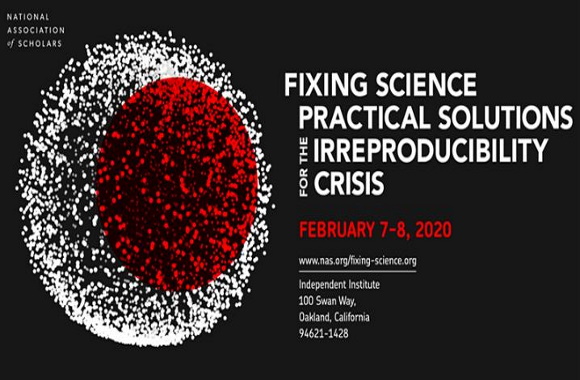 Efforts have been made to combat academic fraud. In 2020, the National Association of Scholars received praise and criticism for hosting a conference dedicated to addressing academic fraud and the problem of non-replicability in published research.
Wood told The Fix that FSU Professor Stewart's academic research fraud is not an anomaly, but it is a particularly egregious example.
"Prof. Eric Stewart's resignation from FSU stands out mainly because the university overlooked so many previous allegations against him spanning 17 years," Wood said.
"His case is by no means exceptional, research misconduct, some of it in the form of outright fraud, is unfortunately pretty common in higher education. … Incompetence is pretty common too."
"But Stewart's case looks like an instance of someone who knowingly and deliberately made stuff up. Why? And how did he get away with it for so long? We may never know the full answer, but he does fall into the general category of race hustler: someone who sought personal benefit by attempting to aggravate racial tensions."
According to the Florida Standard, Stewart and Professor Justin Pickett of the University of Albany released a study purporting to find that Americans advocated harsher sentences for minority offenders compared to white offenders for the same crimes. This result was used to argue that juries may be racially biased when handing down sentences for defendants.
However, the survey actually discovered no discernible bias. After Pickett found Stewart had misrepresented the study's findings following its release, he sounded the alarm against Stewart for possible academic fraud. This triggered an investigation that led to Stewart's departure.
MORE: Prominent professor accused of falsifying racism data leaves university
IMAGE: Shutterstock vector
Like The College Fix on Facebook / Follow us on Twitter