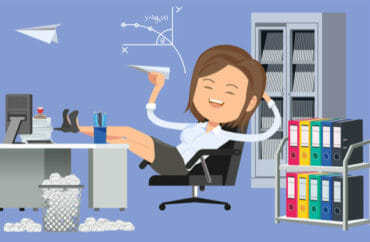 Critics of Scott Atlas favor ageist and classist policies
Scott Atlas is a senior fellow at Stanford University's Hoover Institution specializing in healthcare policy, but he only became a punching bag when he joined the White House coronavirus task force. He has pushed it to oppose lockdowns that don't consider risk level, including for colleges that refuse to reopen in person.
That Stanford affiliation led nearly 100 of his university colleagues to blast him in an open letter for unspecified "falsehoods and misrepresentations" around COVID-19.
The "infectious diseases physicians and researchers, microbiologist and immunologists, epidemiologists and health policy leaders" implied that Atlas advocates "herd immunity through unchecked community transmission," which disproportionately harms "older individuals and essential workers."
Not so fast, according to Harvard Medical School Prof. Martin Kulldorff, a specialist in "new statistical and epidemiological methods for disease surveillance."
In a letter to the editor of The Stanford Daily, Kulldorff calls out these scientists for failing to detail "the alleged falsehoods … making scientific discourse difficult." He offered to debate any of them on the merits of an "age-targeted strategy," which he and Atlas support, for mitigating COVID-19.
The Stanford critics ignore the "thousand-fold difference in mortality risk between the old and young" as well as the higher risk to children from "annual influenza" than from COVID-19. Kulldorff implied their favored policies are ageist and classist:
Using an age-targeted strategy, Atlas wants to better protect high-risk individuals, while letting children and young adults live more normal lives. This contrasts with general age-wide lockdowns that protect low-risk students and young professionals working from home, while older higher-risk working-class people generate the inevitable herd immunity.
Their open letter "ignores collateral damage caused by lockdowns," which Atlas has rightly focused on: "plummeting childhood vaccinations, postponed cancer screenings, worsening cardiovascular disease outcomes, deteriorating mental health and more house evictions, just to name a few."
Kulldorff encouraged the signatories to read "the world's preeminent infectious disease epidemiologist," Oxford University's Sunetra Gupta, who also favors an age-targeted strategy – assuming they hold "no bias against women scientists of color."
"Surprisingly, the alleged falsehoods are not mentioned, making scientific discourse difficult", but here is my letter in @StanfordDaily defending @SWAtlasHoover, criticized by 98 Stanford faculty members, and his age-targeted #COVID19 strategy. https://t.co/JdAb6oUgBN

— Martin Kulldorff (@MartinKulldorff) September 17, 2020
Ignored 'easily accessible public record' to defame him
Lawyers for Atlas went a different route in their response to the open letter, threatening to sue the signatories for defamation for ignoring the "easily accessible public record" that contradicts their claims about Atlas.
His expressed views are "consistent with the five statements which you assert in your letter are 'currently supported' by the 'preponderance of data," and specifically with regard to testing, in line with the whole White House task force, the Wednesday warning letter reads.
They have until Sept. 18 to show Atlas's legal team that they have "issue[d] a press release withdrawing your letter" and "contact[ed] every media outlet worldwide that has reported on it to request an immediate correction of the record." Otherwise they will seek compensatory and punitive damages against the signatories and "vindicate his reputation in court."
Politico reports that the letter's author, Marc Kasowitz, also "served as an outside counsel to President Donald Trump during the investigation into Russian election interference." The news outlet echoes the critical Stanford letter by claiming Atlas "does not appear to have a background in public health, epidemiology or infectious diseases," while ignoring that the doctor's research specialty is the healthcare system as a whole.
Atlas himself does not appear to have directly responded to his Stanford colleagues except for a cryptic tweet posted the day after their letter was released: "Truth will prevail."
Truth will prevail. #FactsMatter

— Scott W. Atlas (@SWAtlasHoover) September 10, 2020
MORE: Brown epidemiologist finds zero hospitalizations from 26,000 COVID college cases
IMAGE: CuteCute/Shutterstock
Like The College Fix on Facebook / Follow us on Twitter