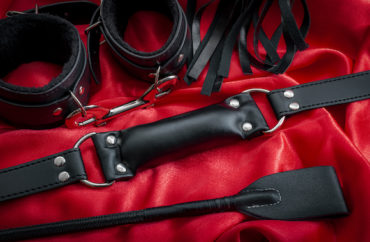 Course covers 'ethical non-monogamy'
A Harvard Medical School course teaches enrollees how to provide "affirming care" for patients involved in adulterous and sadomasochist sexual lifestyles.
The continuing education course, "Advancing Excellence in Transgender Health: A Course for the Whole Healthcare Team," is not yet scheduled for 2023, but the university wants to open the class up as a national learning opportunity for healthcare professionals. The class is offered by the Fenway Institute, an LGBT advocacy organization.
One section of the 2022 course agenda contained the presentation "Alternative Sexualities in Healthcare: Providing Affirming Care for Patients Who Engage in Kink, BDSM, Fetish, Swinging, Ethical Non-Monogamy, Polyamory, and Open Arrangements."
BDSM stands for bondage, dominance and sadomasochism, according to WebMD.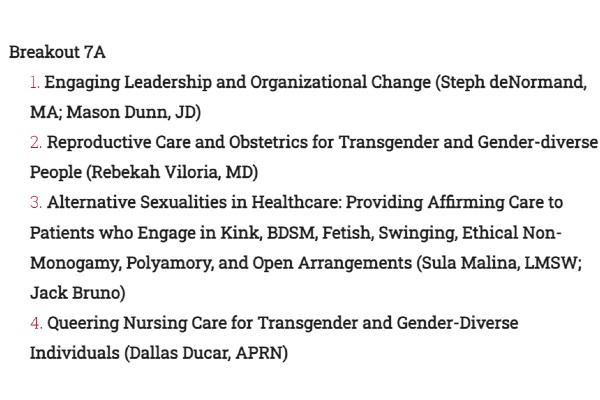 "Expert faculty" teach practicing doctors, nurses and other healthcare professionals "about providing high-quality care for adults, adolescents, and children who are transgender and gender diverse."
The College Fix asked Harvard how health professionals would benefit from learning about non-monogamy, BDSM and kink.
A school spokesperson told The Fix: "This four-day-long course has been offered for eight years and includes a one-hour session added three years ago in response to requests from clinicians looking to improve their understanding of the medical and health aspects of diverse intimate relationships, which are practiced by patients of all gender identities and sexual orientations."
"Aligned with recommendations from the American Academy of Family Physicians and other medical associations, the course helps train physicians to continue to provide informed, evidence-based care to patients, regardless of their gender identity or sexual orientation," the university said.
Psychotherapist Sula Malina, one of the presenters of the "alternative sexualities" material, did not respond to two emails from The Fix sent in the past two weeks.
The Fix asked what the course teaches about these sexual practices, how it relates to medical care and health issues, and if she could provide a sample of the materials. The other presenter, Jack Bruno of Fenway Health, could not be reached.
Malina, a woman who identifies as "non-binary," describes herself as an "LGBTQ+ inclusion trainer and consultant."
Her website displays glowing reviews of presentations on kink, BDSM and polyamory at other health-related conferences.
"[Malina makes] what is often perceived as an uncomfortable topic approachable, engaging, educational, and relevant for health professionals," Amber Coyne, a Tennessee Department of Health official, wrote in a review. "Sula tackles shame and stigma with compassion and information."
Malina gave a presentation on the same topic at the Tennessee Department of Health's statewide HIV conference in 2021.
Another section of the course is focused on puberty blockers for "Gender Diverse Youth and Adolescents," indicating that it would teach about injecting gender dysphoric children with drugs.
The directors of the course in 2022 were Sari Reisner, "director of transgender research" at Brigham and Women's Hospital, along with Julie Thompson and Alex Keuroghlian of Fenway Health.
Keuroghlian has also directed a Harvard med course that offered hands-on experience in "LGBTQIA+" care for "infants" and older, which made national news after The College Fix covered it on Jan. 10.
The school later claimed it only focused on infants born with intersex characteristics.
Ethicist calls the course 'wicked' 
Ethicist Nathanael Blake at the Ethics and Public Policy Center criticized Harvard's decision to host the course.
He called it "wicked" for Harvard to teach students "to support adultery."
"Infidelity is bad for marriages, children and society," the ethicist told The College Fix. "Doctors have a duty to care for their patients and seek their good, and therefore they should not be mindless cheerleaders for whatever a patient wants or does."
"Medical schools should not teach their students to encourage patients in these behaviors," Blake said.
The course also covers various "gender-affirming" procedures for adults and children who don't identify with their biological sex. One presentation is titled "WPATH SOC 8," a reference to the eighth edition of the World Professional Association for Transgender Health's "Standards of Care."
The highly influential document has drawn controversy for having no minimum age recommendation for transgender surgery and hormone treatment.
MORE: Professors should remember bad theories harm real people
IMAGES: Harvard Medical School; Victor Mousa/Shutterstock.com
Like The College Fix on Facebook / Follow us on Twitter