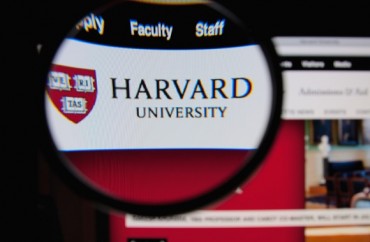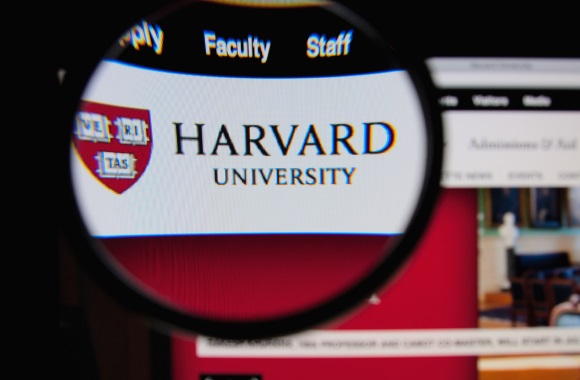 Harvard University on Thursday informed the campus community that it is launching an investigation into its head fencing coach after officials discovered that a wealthy businessman whose sons were admitted to the Ivy League institution had purchased the coach's home for far above its appraised value.
In an email Thursday morning, Dean of the Faculty of Arts and Sciences Claudine Gay announced that the institution had begun an independent probe of fencing coach Peter Brand for possible violations of Harvard's admissions regulations.
Gay was quick to point out that the development is not linked to the Operation Varsity Blues federal investigation that has snared several big name schools in similar admissions scandals.
"Three days in, there is a lot we still don't know. Our current understanding is that these allegations are not related in any way to the 'Operation Varsity Blues' scheme to influence student college admissions decisions at several prominent American research universities, alleged by United States federal prosecutors. Harvard has not been named in that allegation," Gay wrote in her email, a copy of which was obtained by The College Fix.
Per Gay's email, Brand allegedly took part in "real estate and non-profit transactions that involved the family of a current and a former student-athlete."
The entire situation came to light due to an exhaustive investigative effort by the Boston Globe, which reported Thursday that Brand sold his modest Massachusetts home to Maryland businessman Jie Zhao in 2016, whose younger son was eyeing Harvard at the time.
This Needham house, owned by Harvard's fencing coach, was assessed at $549,300, but sold to a wealthy businessman for nearly a million dollars.
The buyer, who never lived there, would sell it 17 months later for a $324,500 loss. https://t.co/SpylAtwizF

— The Boston Globe (@BostonGlobe) April 5, 2019
Today, he is currently a sophomore, and Zhao's older son, who also fenced for the school, graduated Harvard in 2018.
The article was headlined: "He bought the fencing coach's house. Then his son got into Harvard."
Jie Zhao purchased the home for nearly $1 million, which was almost double the house's estimated $549,300 value in 2016, and then sold it 17 months later after his younger son was admitted to Harvard's fencing team, the Globe reported. Zhao took a loss of over $300,000 and had reportedly never moved in. He told the Globe had had purchased it as an investment but then decided to later sell it to move on a new investment opportunity.
The article also details that scrutiny is now being placed on Zhao's and Brand's ties with the National Fencing Foundation. Zhao gave the group $1 million in February 2013, and the foundation gave the Peter Brand Foundation $100,000 in 2014, the Globe reported.
"That fall, Zhao's older son, who had a sterling high school academic and fencing record, started at Harvard," the newspaper reported.
Jie Zhao emphatically denied any wrongdoing to the Globe, saying he is a huge fan of fencing and a close friend of Brand's.
"I want to help Peter Brand because I feel so sorry he has to travel so much to go to fencing practice," Zhao told the Globe of the coach's commute of about a dozen miles, which apparently could take up to an hour in heavy traffic.
Gay and Harvard's media affairs division did not immediately respond to a request for comment Thursday by The College Fix.
"We are committed to ensuring the integrity of our recruitment practices," Harvard College spokeswoman Rachael Dane told the Globe.
Gay, in her email to the campus community, worked to distinguish Harvard's student athletes' recruitment and admissions process from other colleges.
"Our process is distinctive in two important ways," Gay wrote. "First, the applications of all recruited student-athletes are reviewed by the full admissions committee and decisions are made through a vote of the entire committee. The committee has approximately 40 members. Second, all recruited student-athletes must be interviewed by an admissions officer or alumni interviewer. It is my understanding that other institutions may have different practices."
The statement goes on to mention that regardless of the outcome, if there are opportunities to strengthen Harvard's admissions procedures, they will be urgently taken.
MORE: Hollywood stars charged with fraud to boost their children's chances at colleges
IMAGE: Gil. C / Shutterstock
Like The College Fix on Facebook / Follow us on Twitter