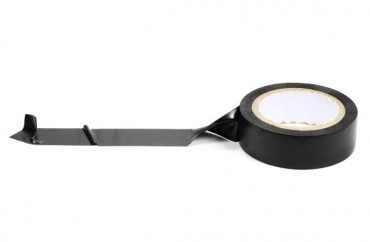 After a two month investigation, one which included "more than a month of interviews and forensic examinations," the Harvard Police Department has ended its inquiry into the infamous "black tape" hate crime case.
Result: It could not determine who was responsible.
Back in mid-November, it was discovered that someone had put (black) tape over portraits of black professors at the Law School.
As reported by The College Fix, the incident coincided with Harvard's own "racial justice" protests, in "solidarity" with the University of Missouri and Yale.
Law School Dean for Administration Francis X. McCrossan said that the case would remain closed pending any new information.
At least part of Wasserstein Hall—a main thoroughfare on the Law School's campus— did not have security cameras at the time of the incident, requiring police officers to conduct the investigation using forensic evidence from the portraits and interviews with Law School affiliates. HUPD closed its investigation after their efforts yielded no information about the perpetrator, according to Steven G. Catalano, a spokesperson for the department.
RELATED: Harvard vandalism likely hate-crime hoax, but school's 'racist' seal on chopping block, anyway
"After pursuing these avenues, they were unable to identify the person or persons responsible for placing the tape on the portraits, or to determine the motivation for these acts," Catalano wrote in an email.

Leland S. Shelton, the president of the Harvard Black Law Students Association, said he hoped HUPD had thoroughly investigated the incident.
Student activist Alexander J. Clayborne, a member of Royall Must Fall — the group which wants the official Law School seal changed because of its slaveholder roots — said "incidents like this are just going to keep happening" until the college "addresses its systemic racism."
"Racism on campus is the actual perpetrator," he said.
RELATED: Harvard president warns against race-based rush to yank law school seal, rename buildings
Like The College Fix on Facebook / Follow us on Twitter
IMAGE: Shutterstock