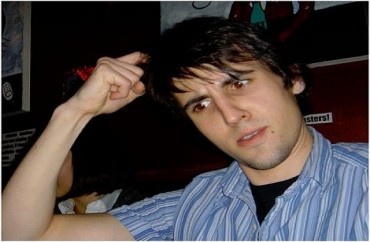 Noted Harvard scholar and researcher Henry Louis Gates Jr. appeared on "Morning Joe" Monday to discuss his upcoming documentary series on the Reconstruction Era in the United States, and things spiraled into the absurd rather quickly.
According to Newsbusters, Gates and host Joe Scarborough took the discussion in the direction of Donald Trump — that the president and the right-leaning Roberts Supreme Court are reminiscent of "Klansmen and Jim Crow supporters of that era."
Regarding alleged voter suppression, Gates asked "Does this sound familiar?" after noting the Reconstruction Era "alt-right rollback" in the number of black men registered to vote, a SCOTUS which overturned the the Civil Rights Act of 1875, and a white supremacist president, Andrew Johnson.
Gates next invoked parallels to Barack Obama's presidency and that of Mr. Trump:
JONATHAN LEMIRE: [W]hat parallels do you see to today's climate where we're seeing acts of white nationalism. white supremacy, violence attached to it? Those numbers are rising according to statistics. How is that– what roles did the election of Barack Obama play to this and then now, is President Trump stoking those fears and that violence?

GATES: It's the perfect parallel. The reason that Dyllan McGee and I decided to do this series now was because eight years of black freedom as it were under Barack Obama basically drove a lot of people crazy. We saw this rise of white supremacy that I don't know about you but I thought had been long buried. This is like a bad Dracula movie. You thought, "Damn, aren't you dead? Didn't we put a stake in your heart?" And then it comes back. So the closest historical parallel to what we're seeing today, with the rise of white supremacy is a backlash to the Obama Administration, is the collapse of Reconstruction.
Gates, the subject of the early-Obama era "Beer Summit" after his arrest for screaming at a police officer after being mistaken for a house burglar, went on to complain that abortion rights and affirmative action were "under attack," and said the "lesson of Reconstruction" is that "things, values, principles, that we think are permanent, are actually quite fragile."
MORE: Gates calls Eric Holder 'moral compass' of Obama administration
MORE: NYU Subsidizes Henry Louis Gates' NYC apartment
IMAGE: minusequalsplus / Flickr.com
Like The College Fix on Facebook / Follow us on Twitter