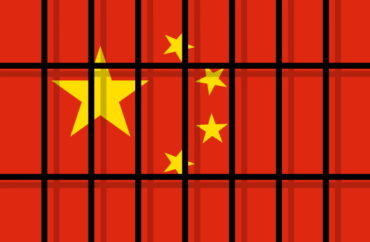 A Harvard professor arrested in 2020 for hiding his involvement in a Chinese government-sponsored "Thousand Talents" program was found guilty by a federal jury on Tuesday.
Charles Lieber was indicted in June 2020 on two counts of filing false information on his income tax returns and in July, DOJ added another two counts of failing to file reports with the IRS regarding his overseas bank accounts. These were in addition to two previous counts of making false statements.
"There is now no question that Charles Lieber lied to federal investigators and to Harvard in an attempt to hide his participation in the Chinese Thousand Talents Program," said Acting United States Attorney Nathaniel Mendell in a statement following the verdict. "He lied to the IRS about the money he was paid, and he concealed his Chinese bank account from the United States. The jury followed the evidence and the law to a just verdict."
According to the U.S. Department of Justice, Lieber, 62, had become a "strategic scientist" at the Wuhan University of Technology and later "a contractual participant in China's Thousand Talents Plan from at least 2012 through 2015." He did so without Harvard's knowledge.
Lieber is the former chair of Harvard's chemistry and chemical biology department. Between 2008 and 2019, his research group received more than $15 million in federal funding.
According to the DOJ, China's Thousand Talent program is "one of the most prominent talent recruitment plans designed to attract, recruit and cultivate high-level scientific talent in furtherance of China's scientific development, economic prosperity and national security."
While under contract with WUT, Leiber received income of up to $50,000 per month, living expenses of up to $150,000 and awarded him more than $1.5 million to establish a research lab at the Chinese school.
In 2012, Lieber set up a bank account in China, where payments from WUT were deposited between 2013 and 2015. Receiving these payments without reporting them to the U.S. government is a violation of federal law.
"Mr. Lieber exploited the openness and transparency of our academic system," said Joseph Bonavolonta, head of the Boston division of the FBI., in a statement. "The FBI will not hesitate to work with our law enforcement partners to focus on those who put their financial and professional interests ahead of our country's economic prosperity."
The trial lasted six days, with the jury deliberating for two hours and 45 minutes before returning a guilty verdict against Lieber.
Lieber was arrested as part of the DOJ's "China Initiative" to find researchers on college campuses sharing information with the Chinese government. Some professor groups have denounced the Trump-era initiative as racist, but Lieber is white.
The charge of making false statements provides for a sentence of up to five years in prison, three years of supervised release and a fine of $250,000. The charge of making and subscribing false income tax returns provides for a sentence of up to three years in prison, one year of supervised release and a $100,000 fine. The charge of failing to file a foreign bank and financial accounts report provides for a sentence of up to five years in prison, three years of supervised release and a fine of $250,000.
Read more here.
ALERT: Check out our new Campus Cancel Culture Database!
IMAGE: M_SUR/Shutterstock
Like The College Fix on Facebook / Follow us on Twitter