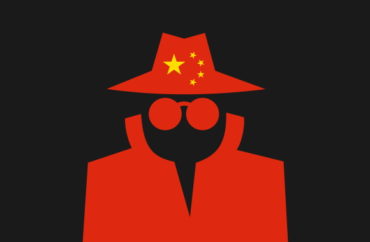 In May 2020, former Ohio State University researcher Song Guo Zheng was arrested in Anchorage, Alaska attempting to board a flight to China. According to the Department of Justice, he was carrying three large bags, one small suitcase and a briefcase containing two laptops, three cell phones, several USB drives, several silver bars, expired Chinese passports for his family, deeds for property in China and other items.
Zheng was later sentenced to 37 months in federal prison for lying about his participation in a Chinese government-sponsored "Thousand Talents" program, which U.S. officials have warned are breeding grounds for the theft of American research and intellectual property.
Zheng isn't alone – in August 2020, UCLA researcher Guan Lei was arrested for destroying a hard drive during an FBI investigation into Chinese theft of sensitive software and technical data.
According to the FBI, Lei tossed a hard drive into a dumpster near his residence on July 25, days after initially being interviewed by investigators.
Later, Lei attempted to board a flight to China and was detained by the FBI, who asked to see his computer. When he refused, the hard drive was recovered. According to the complaint, the drive was "irreparably damaged" and "all previous data associated with the hard drive appears to have been removed deliberately and by force."
In June of that year, University of California San Francisco researcher Xin Wang was arrested at an airport trying to flee the country with medical secrets. Traveling on a fake passport, Wang held the position of major in China's People's Liberation Army, which was not known to the U.S. government when they approved his visa.
These incidents are just a small sampling of the efforts the FBI has undertaken to prevent the theft of U.S. intelligence from American campuses. Yet the New York Times has identified the real crime in all these arrests: Racism.
In a recent article titled "As U.S. Hunts for Chinese Spies, University Scientists Warn of Backlash," reporter Amy Qin focuses on the detrimental effects the effort to root out Chinese spies has had on academics of Chinese origin.
According to Qin, the Department of Justice's "China Initiative" has "had a chilling effect across campuses that scientists and university administrators say has slowed research and contributed to a flow of talent out of the United States that may benefit Beijing."
She notes the case of Dr. Anming Hu, a University of Tennessee-Knoxville professor whose prosecution for spying was cut short after a judge declared a mistrial.
According to documents unveiled during the trial, federal agents falsely accused Hu of spying for China based solely on a Google search. Hu alleged agents stalked and intimidated him for two years after he declined to spy for the U.S. government.
But Qin's story makes no mention of the Zhen, Lei, or Wang cases, and fails to mention perhaps the most famous of all China-related arrests, that of Harvard professor Charles Lieber, who goes on trial this month for allegedly attempting to keep his connections with the Chinese government a secret.
Lieber, who is Caucasian, is the former chair of Harvard University's chemistry and chemical biology department and faces six felony charges for hiding money paid to him by the Wuhan University of Technology and for lying about his involvement in a Thousand Talents program.
"It is the conduct that drives the case," Jay Bratt, a senior counterintelligence official in the Justice Department's National Security Division, told The Washington Post in June. "Not the ethnicity."
This hasn't prevented university administrators from claiming investigating Chinese spying is racist.
For instance, in 2020, the DOJ discovered Stanford researcher Song Chen was an agent of the People's Liberation Army, the armed forces of the People's Republic of China and the military wing of the Chinese Communist Party. Chen was charged with visa fraud in connection with a scheme to lie about her status as an active member of the People's Republic of China's military forces.
Stanford President Marc Tessier-Lavigne and Provost Persis Drell wrote a statement defending the school's information security protocols, suggesting concern over the school's ties to China creates "a questioning of people within our community based on their country of origin or their heritage."
"As California's own dark history teaches us, an automatic suspicion of people based on their national origin can lead to terrible injustices," wrote Tessier-Lavigne and Drell, quoting a recent statement from administrators from the University of California-Berkeley.
While it's true that the Hu prosecution seemed to be a debacle, it is hardly evidence that widespread racial profiling of Chinese professors has taken place on college campuses.
Further, in a nearly 2,000 word article, the NYT failed to mention a single person who thinks it's a good idea for the DOJ to be investigating professors that are hiding their ties to the Chinese Communist Party or the government in Beijing. (The closest Qin came was identifying a DOJ spokesperson that said the department was "dedicated to countering Chinese efforts to undermine national security, but that the department also took concerns about discrimination seriously.")
The Times' attempt to turn valid concerns over stolen information into a type of modern-day McCarthyism only serves to make America less safe. The U.S. may be losing research and intelligence to China, but it is happily adopting their talking points.
ALERT: Check out our new Campus Cancel Culture Database!
IMAGE: M_Sur / Shutterstock
Like The College Fix on Facebook / Follow us on Twitter