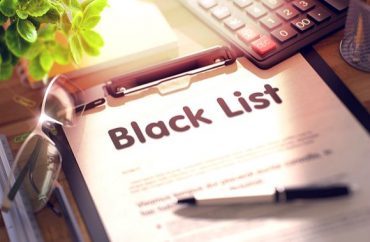 'FAQs' continue to peddle disputed statistics
Harvard University has gone on the record that it wants to cripple the opportunities for a quarter or more of its undergraduate population because they belong to clubs the administration doesn't like.
The Harvard Crimson reports that the administration is competing with former Dean Harry Lewis, currently a computer science professor, for the hearts and minds of faculty as they consider whether to protest the university's proposed blacklist of students who belong to "unrecognized single-gender social organizations."
They are each circulating "Frequently Asked Questions" documents to faculty ahead of tonight's monthly meeting.
MORE: Harvard is returning to 'the Puritan era' 
Faculty will consider a motion "arguing that Harvard should not penalize students for their involvement in Greek life or final clubs" by rendering them ineligible for fellowships and leadership positions.
Lewis has led faculty opposition to the policy intended to cripple so-called final clubs, calling it a direct attack on students' freedom of association and a violation of Harvard's principles. Nationally renowned linguist Steven Pinker also opposes the sanctions.
The administration's document – whose authors it refuses to identify – estimates that 25 to 30 percent of students belong to single-sex final clubs or Greek organizations:
While the College's concerns have "historically been about the behavior and practices of male clubs," the document reads, both male and female organizations "exclude on the basis of gender" and are inconsistent "with the Faculty's long-held view that the College should not become a Greek school."
MORE: Steven Pinker and other Harvard faculty blast blacklist
Lewis's FAQ document blasts the administration for excluding faculty from developing a policy together, calling it a violation of "shared governance."
He also claims that a faculty vote against the policy would nullify it because it falls under "faculty jurisdiction," a view that is contested by President Drew Faust.
The administration's document continues to peddle disputed statistics about sexual assault "associated with" the groups.
It has claimed that nearly half of female seniors who were part of final-club activities also had "nonconsensual sexual contact" in college – a "meaningless statistic" that says nothing about the climate of the clubs, according to The Atlantic contributor Caitlin Flanagan, an expert in fraternity scandal.
While Faust has previously said she's willing to consider changes to the policy, she continues to compare the existence of single-sex social clubs to Jim Crow segregation.
MORE: Fraternity scandal author says Harvard blacklist is wrong and illegal
Like The College Fix on Facebook / Follow us on Twitter
IMAGE: Tashatuvango/Shutterstock