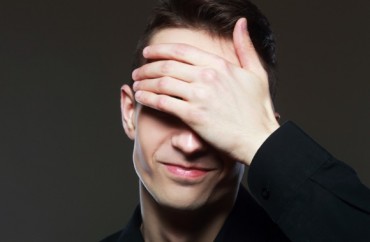 A couple of weeks ago, the Harvard student paper The Crimson asked students what they thought about a rapper's performance at the free Yardfest concert.
When the reviews turned out to be lukewarm, the editorial board played the race card.
According to the linked article in their editorial, The Crimson editors make their accusations of "racialized" music judgments based on a grand total of … two students' less-than-stellar critiques of rapper Jeremih's concert (all the while three others had positive reviews!)
One of the negative reviewers called Jeremih "Jere-mid" due to his "unfulfilling" performance, while another (who admitted she was unfamiliar with his music) merely said this year's Yardfest headliner was "worse than last year's."
For the editors, since Jeremih is an "award-winning" hip hop and R&B artist, they "can't help but wonder" if these students' views reflect a "covert racialized conception of fun and campus culture."
For example, did the student who preferred last year's Yardfest headliner — Swae Lee —  do so because his most popular tune ("Sunflower") also features white singer Post Malone?
Music considered to have widespread appeal often caters to a culture that spotlights whiteness — a culture that ends up shafting Black communities and artistic expression.

Selectively embracing Black culture — only when it's conveniently close to a white norm — is a pervasive campus-wide trend that has bled into this very newspaper's own coverage. The Crimson's headline about Yardfest this year pulled a quote from an interview to describe the concert as "Jere-mid": an egregious use of African American Vernacular English to discredit the work of a Black man. …

Either The Crimson deliberately chose to unfairly highlight an unusually negative viewpoint in the headline of an article on a varied response, or Harvard's culture is so saturated with disregard towards Black culture that no Harvard student involved saw a problem.
The editors go on to claim that "concert etiquette" demands people "familiarize themselves with an artist's discography" and songs before attending a live show.
"To future Yardfest headliners," the editorial concludes, "we hope that the ungracious and biased criticisms of Jeremih, as presented in The Crimson's coverage, don't deter you from coming to perform."
A commenter to the editorial says "[S]tudents criticizing a musical act that they don't like can't be so morally laden as this. People can't go to a concert and not like it? Or it's just that they can't talk to reporters about it?"
MORE: Muslim rapper makes transgender joke at Muslim student event, leaders freak out
MORE: Hip-hop professor: 'Angry' white rappers unpopular now due to Trump's constant anger
IMAGE: Shutterstock.com
Like The College Fix on Facebook / Follow us on Twitter