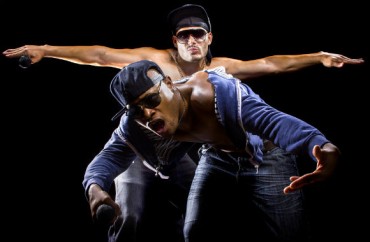 A "hip-hop" professor from the University of Virginia says "angry" white rappers in the mode of Eminem are suffering waning popularity because audiences already get their fill of (white) rage on a daily basis — from the White House.
AD Carson says in The Guardian that "unhinged white rage" rap in the early part of this century was "an extension of a kind of repressed rage felt all across white America."
"Yet this rage is the same thing you now see coming out of the White House every single day," Carson says. "The idea of white grievance or supreme white confidence has taken the front seat over the last four years through Trump, and a lot of the audience is tired."
Carson adds that white rappers have grown more socially and culturally conscious in recent years, but some have paid the price as a result. For example, some whose songs skyrocketed allegedly as a result of cultural appropriation have suffered a popularity dip. Iggy Azalea is one; she was ripped by "Professor Crunk," aka Brittney Cooper, for her "sonic" cultural appropriation of southern black women
Also a no-no, apparently, was white rapper Macklemore besting (black) rappers Drake, Jay-Z, Kendrick Lamar and Kanye West in 2014 for "Best Rap Album."
And speaking of white privilege:
[Carson] also argues that the genre-roaming of white artists such as Post Malone and G-Eazy is an extension of their white privilege. "With white rappers and artists, it is much easier to shift into new sounds than it is for Black artists," he argues. "It's something we've seen with Pink and Miley Cyrus, who both tapped into a Black R&B sound before embracing a quite obviously white stadium-pop aesthetic when the market called for it. White rappers can move between genre spaces in a similarly easy way as they're not as hard-coded to the racial injustices that go with hip-hop culture like Black artists maybe are."
According to Carson, it's basically a conundrum for hip-hop artists of pallid hue. If they "embrace and benefit from Black aesthetics," then they should "at the very least" be cognizant of the issues black Americans deal with. However, if they "disconnect" from such, then they don't face as much pressure to speak out on issues.
MORE: Black profs blast Ice Cube for working with President Trump
MORE: Prof says rap transformed him from mere 'non-racist' to 'anti-racist'
IMAGE: Shutterstock.com
Like The College Fix on Facebook / Follow us on Twitter