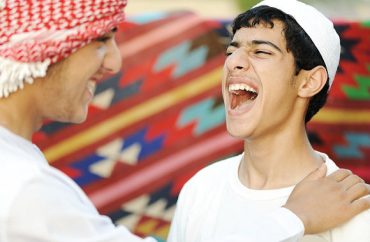 Someone didn't get the intersectionality memo before he spoke to Northwestern University's Muslim-cultural Student Association last night.
The Daily Northwestern reports that Grammy-nominated rapper Lupe Fiasco spoke about his complicated history with Islam, born into a Muslim family "but not raised Muslim," and his "feelings of alienation from the religious institution of Islam."
But he apparently bombed with this joke at the end of his talk:
"What do you call a woman with a Saudi Arabian driver's license?" Fiasco asked the audience. "Transgender."
It should be obvious to anyone familiar with Saudi culture that Fiasco's joke is at the expense of a conservative patriarchal society – the punchline is that Saudis treat men who think they're women better than actual biological women.
MORE: Why Chris Rock stopped doing standup comedy on college campuses
Yet this freaked out the student group's leadership:
McSA president Rimsha Ganatra said the group apologizes for the joke Fiasco made.

"We were unaware that the joke was going to happen, but we do not condone any offensive speech particularly in regards to gender identity," Ganatra said.

The Weinberg senior said McSA recognizes the effect something like this can have and that the group will work toward making sure it doesn't happen again.

"We don't want to offend anyone, and we hope everyone enjoyed the event otherwise," Ganatra said.
McSA apologizes for rapper Lupe Fiasco's joke involving transgender people at his speaker event. https://t.co/WEBiUa0ArT pic.twitter.com/ooCWKtq9qz

— Daily Northwestern (@thedailynu) November 4, 2016
It's not clear that any other students gave much thought to Fiasco's flub. The Daily said other students related to Fiasco's description of "the pressure of having to live up and take ownership of their own religion."
Like comedian Chris Rock said, explaining why he stopped performing standup on college campuses, "You can't even be offensive on your way to being inoffensive."
MORE: Chris Rock joke at the Oscars offends snowflake students
MORE: Sexist jokes can lead to sexual harassment, prof argues
MORE: 'Zoolander 2' screening canceled – it mocks 'marginalized identities'
Like The College Fix on Facebook / Follow us on Twitter
IMAGE: Zurijeta/Shutterstock, Dooley Productions/Shutterstock