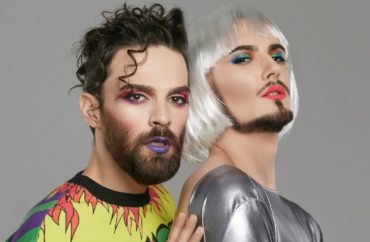 Includes 'hormone replacement therapies'
Harvard students have launched a project to assist LGBT peers in accessing healthcare, including transgender surgeries.
The Women's Cabinet "seeks to improve access to health care for students from gender minority backgrounds," according to The Harvard Crimson.
Student leader Sawyer Taylor-Arnold said the goal is to "centralize resources relating to health care" and "make sure that students know where to access health care services on campus."
The students are "specifically thinking for services that are used by students who are gender minorities."
This includes the abortifacient Plan B drug, "transgender conversion therapy" as well as "hormone replacement therapies," the student newspaper reported. These services are covered currently by Harvard's health insurance plan.
The initiative plans to send out a survey and create four committees, including one on "sexual, reproductive, and menstrual health" according to the paper.
MORE: Woke medical student boasts of harming patient who laughed at pronoun pin
The College Fix contacted Taylor-Arnold and her co-chair Jailene Ramos through email twice in the past two weeks but did not receive a response.
The two co-chairs were asked what their goals were, if they plan to expand funding and access to abortion and transgender surgeries, what their motivations were and how they would rate the support the initiative has received.
The Fix did not receive responses to emails sent to Harvard Law Students for Life leaders John Heo, David Tye and Ashley Vaughn. The Fix asked twice in the past two weeks about the possibility of expanding abortion access and for comment on any concerns or possible areas of agreement with the initiative.
The national Students for Life of America organization told The Fix that the Women's Cabinet should not expand abortion access.
"Health resources are incredibly important to student success. Students should be aware of real healthcare options available to them," Mariah McCarron, SFLA's New England regional coordinator, told The College Fix via email through a media rep.
"However, I am concerned by what is being classified as healthcare per [The Crimson article]," McCarron said. "Potentially abortion-inducing drugs such as Plan B and hormonal birth control do not promote women's health. Campus resources should be used to promote student wellbeing, not to manipulate and control their bodies."
MORE: Don't use 'female' or 'females' queer theory professor tells students
Kristan Hawkins, SFLA's president, said the promotion of hormone treatments raises concerns, too.
"Research by SFLA's Demetree Institute for Pro-Life Advancement has found that college-age Americans are not aware of the resources available to pregnant women," Hawkins told The Fix through a spokesperson.
She said that the "lack of awareness" is exploited by the abortion industry to target pregnant students.
"[A]nd yet despite the glaring need for awareness of maternal resources, the Harvard Women's Cabinet is focusing its gender-based services on gender transition 'services' designed to mutilate and manipulate healthy bodies," Hawkins said.
"It's no secret the abortion lobby is including gender reassignment and hormone therapy in their multi-million-dollar business model," she stated. "Conversion treatments are known to have lifelong effects on future fertility and oftentimes cause suffering and regret."
"We urge the Harvard Women's Cabinet to use its resources to prioritize life-affirming care services and support for pregnant and parenting students on campus rather than dangerous hormone treatments," the pro-life leader said.
MORE: Transgenderism critic's event denied funds — students could 'feel unsafe'
MAGE: Red Umbrella and Donkey/Shutterstock.com
Like The College Fix on Facebook / Follow us on Twitter