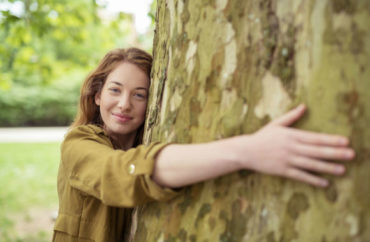 'Ethical and spiritual ramifications' of cutting down a tree
If you thought tree huggers had been left out of the new intersectional coalition of campus leftists, you haven't seen Harvard Divinity School.
Students are protesting the administration's plan to cut down a tree that's blocking the renovation of Andover Hall, the main building for the Ivy League university's religion school, made possible by a $25 million gift, according to The Harvard Crimson.
The tree is a century old and a tree specialist said it probably wouldn't survive a move – or live much longer, anyway – but some students believe it's a "sacrilegious act of violence" to cut it down:
Divinity School enrollee Jesse Bercowetz, who said he identifies as a pagan, said he believes the tree is like an elder family member. Cutting it down is an act of murder.

"I question an architectural team and administration who cannot figure out another solution," Bercowetz said. …

Like Bercowetz, some students say they are concerned by both the ethical and spiritual ramifications of the tree's felling. Others take issue with the manner in which administrators have handled the decision-making process, calling it one-sided.
It's not surprising that a school with historic Unitarian ties is so concerned about how to dispose of a tree. Three officials told the Crimson they will open discussions "on how to best process and mourn its removal, making sure to carefully weigh all the different religions and beliefs at play."
IMAGE: stockfour/Shutterstock
Like The College Fix on Facebook / Follow us on Twitter