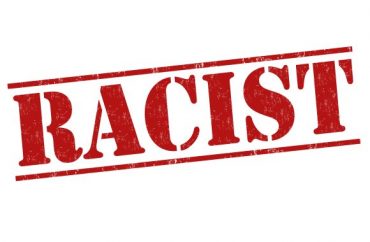 Harvard University affiliates were targeted by a racist email Saturday and Sunday from an account identifying itself as "Equity Prime Mortgage."
According to The Crimson, Stanford and the University of Michigan also received the message.
The email contained "a racial slur and a reference to lynching," and noted Equity is "a lender for whites only." Two Harvard professors, Braxton Shelley and Robert Reid-Pharr, shared the message on Twitter.
Equity Prime Mortgage recently made the news as the stepmother of Garrett Rolfe was fired from the company last week. Rolfe is the Atlanta police officer who shot and killed Rayshard Brooks during a scuffle on June 12.
Professor Shelley said the message was "extraordinarily painful and revelatory" and "tap[ped] into the cruel reality of America."
Reid-Pharr added "such racist and white supremacist attacks" are "common" and blamed Harvard for "not provid[ing] effective means" to deal with such matters.
"The time has come for all members of the Harvard community to stop sweeping these serious problems under the rug," he said. Shelley added Harvard has to "push back" against such racist nonsense.
An Equity representative said "an organization has obtained a list of emails from an outside source that includes students and administrators from higher education institutions." It is working with the FBI on the matter as the cyber-attackers used some of the information to fraudulently apply for loans.
Dean of the Faculty of Arts and Sciences Claudine Gay wrote to faculty that she received the email and that the Harvard University Police Department is currently investigating the incident.

"Early this morning, many members of the Harvard community, myself included, received an anonymous racist email message, whose vile language invoked the brutal history of lynching and sought to sow fear and undermine our sense of belonging," she wrote. "The University has already taken steps to block the originating email account and has forwarded the message to HUPD for investigation."

"The message is both personally threatening to those of us who received it, and an affront to the values of our school," Gay added.
Ironically, The Crimson recently called for the Harvard Police Department to be abolished.
That aside, the question remains: How can Harvard (or any other college) prevent racist buffoons from sending out messages like this? No amount of diversity training or anti-bias workshops can prevent it. In addition, are such messages much different from the hatred conservative educators often face?
Just hit the "delete" button on your email when such hateful drivel arrives, then lightly chuckle to yourself that there will always be morons among us.
MORE: Harvard Law students irate officials didn't respond 'properly' to racist emails
MORE: Northwestern U. investigates racist email sent to professor
IMAGE: Shutterstock.com
Like The College Fix on Facebook / Follow us on Twitter