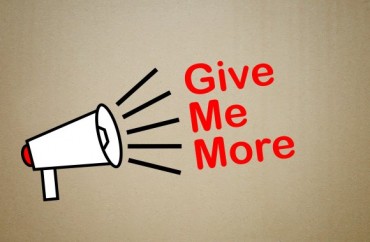 A quartet of Harvard Law School students is miffed that school administrators did not "take meaningful action" regarding a series a racist and sexist text messages that were sent to them dating back to December.
The messages, "which included racist taunts and insults about female students' physical appearances," were sent to a "small group" of first-year law students, according to The Crimson. The students took the matter to administration after "reaching out to faculty members and filing police reports."
Mohamed "Mo" T. Light received a message which stated he'd only been accepted to Harvard due to affirmative action. "My first initial reaction was this is like a gut punch," he said.
Christina Volcy, another message recipient, said those affected have been "aghast" at officials' "just unfeeling and just inappropriate" reactions. Volcy managed to arrange a meeting with Law School Dean Marcia Sells; following that, however, the school's investigation "did not sufficiently address the incident," she claims.
Dean Sells said in an email statement that the Harvard Police Department has worked with an "outside law firm" to investigate the messages, but thus far with no results.
Light, Volcy, and Rooney [first name not mentioned in Crimson article] said they and the fourth student all met with Donnelly in April, but did not hear back from him or Sells until after the final exam period.

On June 6, Rooney and Volcy emailed Sells to follow-up on the investigation.

"As you know, this has been a difficult time for everyone who received messages, and we all have spent many hours mulling over these messages, fully aware that we deserved to use that time to devote to our studies," they wrote. "That is to say again that this has greatly impacted our first year at HLS, and we would like to be apprised of the resolution as soon as possible, so as to enter into our internships and 2L year unburdened by this harassment."

Sells did not respond until June 26, after all four students emailed Law School Dean John F. Manning '82 and asked him for an update on the investigation. In her email, Sells apologized for her delayed response and said the investigation had been completed.

On June 29, Sells followed up with an email to the students' section and informed them that the investigation was inconclusive.
Volcy, et. al. claim they "believed they know" the identity of the person who sent the messages, but would not divulge the information.
The Harvard Black Law Students Association also chimed in, stating on its website "Harvard woefully failed to act and protect the students" in question.
MORE: Harvard Law dean who repeatedly caved to race activists steps down
MORE: Harvard Law's one-year anniversary of (likely hoax) 'black tape' incident
IMAGE: dzaky murad / Shutterstock.com
Like The College Fix on Facebook / Follow us on Twitter