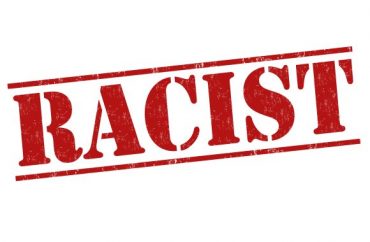 The campus police at Northwestern University are investigating a racist "hate" email that was sent to a black African American Studies professor on May 2.
Barnor Hesse, who teaches the course "Unsettling Whiteness," tweeted out the text of the message he received a day later: "Hey Doc., after I finish AFAMST 380: Unsettling Whiteness, I want to take AFAMST 101: Unsettling Chimps, you racist mother f***er."
The professor later tweeted that the university had responded rapidly and adequately ("offering support & resources").
According to The Daily Northwestern, Weinberg College of Arts and Sciences Adrian Randolph stated in an email that
[…] the anonymous email [was] "racist" and noted how it explicitly targeted Hesse's work.

"On behalf of the Weinberg College community, I condemn the cowardly act of sending such an email and strongly denounce all forms of racism, discrimination, and harassment," Randolph wrote. "Such racism violates our expectations concerning inclusion and respect."

In a Tuesday statement, University spokesperson Bob Rowley said UP is actively investigating.

"(UP) continues to investigate this hateful email and is trying to identify the sender," Rowley said in a statement to The Daily.
A day following receipt of the message, Hesse also tweeted out a Patch.com story about "racist messages" discovered on the Northwestern campus: "It's Okay to Be White." The same day, the professor tweeted a link to a story titled "White Woman Tears: These Tears Taste Like Oppression" and quoted from it: "White woman failing to win an argument with us? She cries. White woman needs to vilify or smear a Black woman? She cries. White woman does something racist to a Black woman & the Black woman addresses it? She cries."
Four years ago, Hesse had an opportunity to give the "Last Lecture" to the Northwestern Class of 2015, but instead made a stink about how his respective biography was worded. The biographies of the other (three) professors up for the honor, all white women, included passages regarding their academic work, but Hesse's personality ("engaging and comical nature") was the focus of his snippet.
"Two of the most popular undergraduate courses I teach at NU are 'Racism in Western Modernity' and 'Unsettling Whiteness,'" Hesse had responded. "These are hardly laughing matters."
Read the Daily Northwestern story.
MORE: Vanderbilt condemns racist email, but students demand more action
MORE: Following racial incident, univ. suppresses emails regarding controversy
IMAGE: Shutterstock.com
Like The College Fix on Facebook / Follow us on Twitter