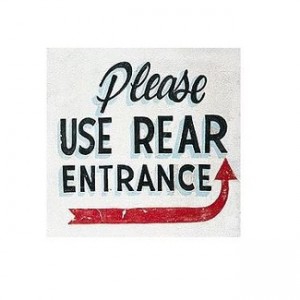 Harvard University's annual Sex Week observance, which launched Sunday, includes a workshop called "What What in the Butt: Anal Sex 101" that aims to teach the Ivy League students how to have anal sex.
So-called sex experts from a local adult store will lead the Tuesday talk, which seeks to "dispel myths about anal sex and give you insight into why people do it and how to do it well," the Fall 2014 Harvard Sex Week agenda states.
"They will cover a wide variety of topics, including: anal anatomy and the potential for pleasure for all genders; how to talk about it with a partner; basic preparation and hygiene; lubes, anal toys, and safer sex; anal penetration for beginners, and much more," the agenda adds. "Learn the facts about this exciting yet often misunderstood form of pleasure, find out the common mistakes people make, and get all your questions answered."
Student organizers of Harvard Sex Week did not respond to emails over the weekend from The College Fix seeking comment about the appropriateness and academic value of the event. University officials could not be reached Sunday for comment.
In addition to the anal sex workshop, other planned activities, according to the agenda, include "Brown Girlz Do it Well: a Queer Diaspora Remix," a workshop that will "situate our personal narratives within broader systems of racism, casteism, classism, islamophobia, and imperialism." Sex Ed 101 promises to teach students the ins and outs of safer sex, including the proper use of dental dams. "Losing Your (Concept of) Virginity" will question whether virginity matters. And "Fifty Shades of False: Kink, Fantasy, and Fetish" is expected to delve into how the bestselling book apparently got BDSM all wrong.
The "#SellingSexy – How our social culture is shaping the future of entertainment" workshop slated for Tuesday does not offer a detailed description online. However Jincey Lumpkin, who describes herself as someone who "entices all women to explore their female fantasies" and is also a lesbian porn producer, Tweeted that she is set to give a talk at Harvard on Tuesday.
Sex Week is coordinated by Sexual Health Education & Advocacy throughout Harvard College, or SHEATH, a recognized student-run organization on campus. The events are billed as free and open to the public.
"Sex Week at Harvard intends to promote a week of programming that is interdisciplinary, thought-provoking, scholastic, innovative, and applicable to student experiences in order to promote a holistic understanding of sex and sexuality," the group's website states. "Our goal is to connect diverse individuals and communities both within and beyond Harvard through common human experiences with love, sex, sexuality, and relationships."
Throughout the week-long event, free products will be doled out, courtesy of California Exotic Novelties, which calls itself "the world's largest pleasure product company."
Not all Harvard students are fully supportive of Sex Week.
Reached for comment by The College Fix, student Molly Wharton said in an email Sunday that while she is not intimately versed with Sex Week, "after looking at the schedule of events, though, I do question the amount of time and resources that went into planning and funding these events, some of which are downright vulgar, at a place like Harvard."
"I can't imagine that there are not more worthwhile educational programs and initiatives to which Harvard's resources should be devoted," she added.
Like The College Fix on Facebook / Follow us on Twitter
IMAGE: DagmarNelson/Flickr