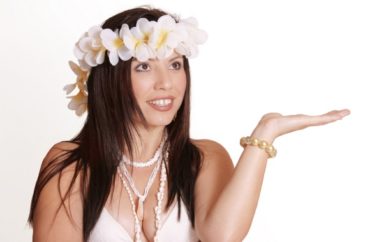 Leis no longer handed out because of cultural appropriation 
The Student Bar Association of the University of South Dakota School of Law was told by administrators their "Hawaiian Day"-themed party was offensive. In response, the student organization changed the theme to "Beach Day," the Argus Leader reported.
The association sent out a Facebook message apologizing for the event, but added they were still going to hand out flower leis — until they were advised that was also culturally "inappropriate." So they nixed those, too.
The administration's heavy-handed approach to this party — which aimed to bring a little sunshine to a state dealing with frigid temps — came less than three months after the Board of Regents approved a new policy designed to protect free speech.
The Argus Leader reported:
In the same message announcing the change from Hawaiian Day to Beach Day, members were told that the dress code was the same – floral shirts – and that leis, the traditional flower garlands that are often given to tourists in Hawaii, would also be handed out. But in a second message that went out to members on Wednesday, bar members were told that leis had been nixed from the event.
"It was determined that these are culturally insensitive by the administration after doing research based off of the essay written by the initial complainant," the message continued, according to the Leader.
A campus spokeswoman said that the law school's administration "advised" the SBA not to hand out leis because "because using items of cultural significance might be viewed as inappropriate."
After the association announced the change on Facebook, one reader criticized it as the opposite of inclusive: "Aside from Hawaii being the least politically correct state in the union, they hand out leis to *everyone,* regardless of race. You realize, they are used specifically for inclusiveness, not as a way rigidly define their culture in contrast to all others. But I guess this is the kind of absurd behavior we embrace now."
But a law student submitted an essay to the SBA raising concerns about "the use of indigenous cultural symbols," after which a student leader met with the administration and was advised to change the theme.
Read the full Argus Leader story.
MORE: College trustee forced to resign over frat party photo
IMAGE: Leah-Anne Thompson / Shutterstock.com
Like The College Fix on Facebook / Follow us on Twitter