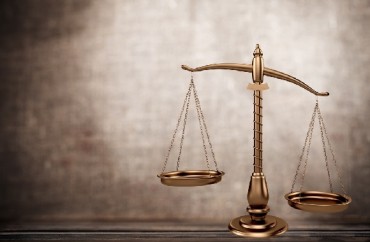 State representative hopes to 'lock in these reforms,' questions remain after two legislative fumbles 
After two campus free-speech bills failed in the South Dakota Legislature last year, the state's Board of Regents approved new policies in early December that commit its six public colleges to supporting intellectual diversity and free speech and open debate.
The new "Commitment to Freedom of Expression" statement pledges the board and the institutions it oversees to ideals of freedom of expression and "the right to discuss and present scholarly opinions and conclusions on all matters both in and outside the classroom without Board or institutional discipline or restraint."
"[I]t is not the proper role of the Board or the institutions to attempt to shield individuals from viewpoints they find unwelcome, disagreeable, or even deeply offensive," the policy states.
The move by the South Dakota Board of Regents marks the second time in six months that overseers of a university system have worked to codify intellectual freedom as a matter of rule on campuses. The University of Colorado Board of Regents in September unanimously approved new policies aimed at defending free speech and academic freedom on its state's campuses as well.
Moreover, four individual universities and one faculty senate have adopted similar pro-free speech and intellectual diversity policies in that timeframe, bringing the total number of institutions, board of regents or faculty bodies affirming such commitments to 55 since 2015, according to a list maintained by the Foundation for Individual Rights in Education.
A spokesperson for the University of South Dakota, Michelle Cwach, told The Fix via email that the new policy was created with its input, and that all universities are required to follow it now.
After two campus free-speech bills failed in the South Dakota Legislature last year, the South Dakota Board of Regents had started discussing the issue "amid increased scrutiny from lawmakers," the Argus Leader reported. The failed bills had been criticized as redundant by student groups and other critics, because of already existing board policy, according to the Leader.
Republican state Rep. Sue Peterson, who cosponsored the failed House bill, said she plans to keep the ball rolling in the Legislature, noting that the new board policy needs legislative backup to institutionalize the ideals of freedom of expression and intellectual diversity for all South Dakota's public colleges and universities.
"We are very pleased that the Board of Regents has adopted the promotion of intellectual diversity as official policy for South Dakota universities," she wrote in an email to The College Fix. "We believe, however, that we must lock in these reforms by way of concrete steps toward implementation of the policy and via legislation."
Neither House Bill 1073 nor Senate Bill 198 made it out of committee, Nathan Lukkes, general counsel for the Board of Regents, told The Fix.
"Any outdoor area of a campus of a public institution of higher education in this state is a public forum," according to the House bill. It would allow universities to set time, place, and manner restrictions "if those restrictions employ clear, published, content, and viewpoint-neutral criteria, and provide for ample alternative means of expression." The Senate bill has identical text.
Lukkes told The Fix there is a chance for more cooperation, pointing to an "ongoing dialogue" between the board and lawmakers, who just started a new legislative session.
Board Director Paul Beran pledged to "having in-depth and substantive conversations this legislative session" to "work hard to be resource and a supporter for South Dakota higher education," in a Jan. 3 letter to lawmakers obtained by The Fix.
That letter responded to a Dec. 10 letter from Reps. Peterson and Lee Qualm and Sens. Jim Stalzer and Kris Langer, which pushed the board for more specifics on how intellectual diversity will be achieved on campus.
The legislation was introduced during the 2018 session to "provide greater oversight of Freedom of Speech at postsecondary institutions in South Dakota," Lukkes said. Though it didn't advance out of committee, those legislative discussions helped catalyze the new policies at the board level, with input from lawmakers and other constituencies, he added.
Lukkes expects the legislative dialogue in the new session "to promote and foster an educational environment in South Dakota reflecting a broad swatch [sic] of beliefs and perspectives, and which actively supports debate, argument, dissent, and affirmation of differing and diverse opinions, viewpoints, and beliefs."
Meanwhile, the Foundation for Individual Rights in Education has concerns about existing South Dakota board policies. Not one college campus in South Dakota earns the group's highest speech-code rating. And there are also still issues with the board's harassment, information-technology and "political activity" policies, according to FIRE.
Among other concerns, the policies are out of step with the Supreme Court's standards for harassment in an educational context, and they grant "unlimited discretion" to administrators to impose unwritten requirements for student organizations to obtain recognition, the group said.
MORE: Expansion of free speech policies may not benefit students for a while
IMAGE: Shutterstock.com
Like The College Fix on Facebook / Follow us on Twitter