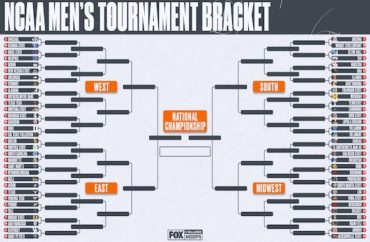 "Our brand of basketball isn't really appreciated …"
Historically black college (HBCU) officials and a writer for ESPN are wondering if the NCAA basketball tournament seedings are fair to HBCUs.
Writing in Andscape, Mia Berry says that during every tournament's "Selection Sunday," HBCUs' seeds "have become predictable spots" as no team has ever been seeded higher than 14 since Hampton University's women's team was seeded 12 back in 2014.
The 68 teams and their seeds in the respective "March Madness" tournaments are chosen by a committee of a dozen commissioners and athletic directors. The Southwestern Athletic Conference commissioner, Charles McClelland, is the lone representative from an HBCU for the men's tourney.
Various HBCU officials share Berry's concerns. Alcorn State Assistant Athletic Director Tim Smith said "Our brand of basketball isn't really appreciated and I think that leads to a false sense of seeding for our teams."
Coach Robert Jones of Norfolk State is miffed his team this year has to play #1 seed Baylor, last year's NCAA men's champion: "I don't think we should be playing Baylor, to be honest with you […] I don't understand what more we've got to do to get higher than a 16 seed."
MORE: UCLA basketball player's dad: 'Slow white guys' led to team's NCAA tournament ouster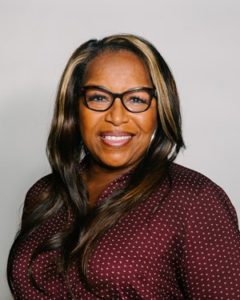 Texas Southern women's head coach Cynthia Cooper-Dyke (left) says the Jackson State women's team, which has a 21-game winning streak, should have gotten a better seed than 14 this year.
"I think that they've showcased that they can really compete with anyone," she said. "It's unfortunate that [HBCUs] always get that last seed or someplace near the bottom. I think if some of the committee could come to some of the games and see how hard we play and how hard we work."
Texas Southern president Lesia L. Crumpton-Young proudly watched her men's team defeat Alcorn State in the SWAC tournament final this past weekend, which gave the Tigers an automatic bid to the Big Dance. However, as a No. 16 seed, she believed they weren't rewarded for their hard work this season.

"I really think we ought to rethink how we do that. We need to learn how to reward hard work, and not just reward some of our historical practices," Crumpton-Young said. "Sometimes we just have to change the way we do things and I'm hoping that the leadership and NCAA will begin to think about how they need to introduce innovation [and] transformation to the tournament."
The Media Research Center's John Simmons points out the allegedly poor tournament seedings for HBCUs "is not a sign of disrespect […] it is a reflection of the reality that [they] do not play in competitive conferences."
As Texas Southern guard PJ Henry notes (correctly), "We got to go out there and win regardless."
MORE: U. Wisconsin-Madison accused of racism for honoring white basketball legend
IMAGE: Twitter screencap, Texas Southern University
Like The College Fix on Facebook / Follow us on Twitter