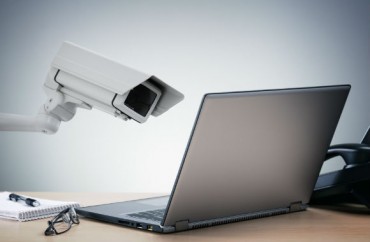 'Who you affiliate with is no [one's] business but your own'
Once your information is on the internet, it is out there forever. As cultures and norms shift, information that was once considered benign or even positive, such as volunteer activities, could come back to haunt you.
This concern and others drove a neuroscience student to launch an unconventional crusade against university practices that force students to share their personal data with third parties, as a condition of club participation or even enrollment.
"People may think that all these databases are benign, or are benign right now," Tyler Ballance, a student at the University of Nevada-Reno, told The College Fix in a phone interview. "But who you affiliate with or how often you affiliate with them is no [one's] business but your own."
He suspects the required use of volunteer-tracking platform GivePulse at UNR also violates rules for state educational institutions.
Club numbers have plunged since UNR implemented GivePulse, Ballance claimed, but that's not the most concerning implementation of GivePulse that he's found.
He fears that the forced creation of records of a student's participation in campus life could even derail a future Supreme Court nomination. "GivePulse has the possibility to create a perpetual data trail to follow these students through life," he said.
Is your data protected by a 'university firewall'?
Ballance's crusade grew out of his attempt to start a Young Americans for Freedom chapter at UNR in June. The university requires student organizations to register 10 members with GivePulse in order to be recognized and receive funding.
GivePulse's mission on its website is "Enabling everyone to list, find, coordinate, and measure … the impact of service and volunteerism in the community."
Ballance managed to talk to the platform's administrator at UNR, Director of Student Engagement Sandra Rodriguez, about his concerns.
In a mid-July email conversation Ballance shared with The Fix, he asked Rodriguez (left) whether the required registration on GivePulse violates Nevada System of Higher Education rules by requiring students to "submit personal data to commercial third party websites." He suggested the university make GivePulse registration opt-in.
She responded that the student government uses GivePulse "to register clubs that seek recognition from student government, to help clubs track volunteer hours, create volunteer opportunities, etc."
Rodriguez said students aren't registered with "third party software" and their personal data are not stored by GivePulse. The university first verifies that a user is a student and then redirects the student to GivePulse, which is why it doesn't violate NSHE policy: "The data is verified and stays where it is at – behind the university firewall."
Ballance disputes this, citing GivePulse's terms of service and privacy policy, which he says also don't restrict the company from selling students' collected data. A feature that students can use to make their accounts "private" only hides information from peers, he added.
'Hyper-vigilant' or 'lethargic' club members could make metrics useless
He claimed that UNR's GivePulse "intrusion" has affected which clubs bother to seek recognition and funding: "Those clubs who may not have wanted to go along, are no longer recognized."
Though there's a "dip in active clubs" during the summer, the university's club numbers have plunged by more than half since the GivePulse implementation, to the low 100s, Ballance claims. (Rodriguez said in the email conversation that club numbers should hit 250-260 during the academic year.)
Ballance told The Fix in an email that Rodriguez also told him the "student volunteer reports" are used "for grant and other funding applications." These data are inherently flawed for the school's purpose, he believes, because 10 "hyper-vigilant" or "lethargic" students could shape the purported "reality" of the larger club.
Kerri Garcia, director of communications for UNR, told The Fix Aug. 1 that Rodriguez would call to talk about GivePulse later in the day. Rodriguez did not call, however, and Garcia did not respond to another message.
Ballance copied The Fix on a July 25 email that he sent Brian Halderman, GivePulse director of community engagement and success. He told the GivePulse official that the answers Rodriguez gave him were "oblique" or suggested she didn't understand "how GivePulse works."
He told Halderman that GivePulse's terms and privacy policy say that the company pairs students' names and contact information with their volunteer organizations, in this case universities: "Which is true, the Nevada admin's statement, or your TOS and Policy statement on your website?"
Ballance forwarded other conversations with GivePulse support staff. One response to Ballance says the company's contract with UNR provides "full" Family Educational Rights and Privacy Act rights and "University data ownership rights."
In a July 28 response from George Luc, the GivePulse co-founder reiterates that its agreement with UNR "supersedes the policy on our site" and UNR owns the data, "not us." GivePulse did not answer a call from The Fix and its press team did not respond immediately to an email.
'Dead silence' on privacy concerns
Ballance learned through time spent on internet searches that the Texas A&M-San Antonio campus was also using GivePulse.
When he reached out to the school for more details, Ballance said in an email, he was "taken aback when the TAMSA administrator told me that all of their students are required to register for Givepulse."
The administrator, who serves as a "Community Engagement" representative, allegedly told Ballance that GivePulse is used to track the volunteer work of students in order to produce a "community engagement transcript (or words to that effect)."
Ballance said he was met with "dead silence" when he asked the administrator how this affects the right to privacy for students. The TAMSA official insisted that the data are used to apply for grants and develop community engagement transcripts, according to Ballance: "My impression is that student privacy never has entered the TAMSA rep's mind."
Noah Nelson, TAMSA's vice president of media relations and community engagement, did not respond to a Fix query.
Though the University of Texas-Austin was the first university where GivePulse was implemented, it doesn't require students to use the platform for club recognition or any other purpose, Ballance said.
'Guilt by association would ensue'
The neuroscience student shared his personal history to illustrate why he's concerned about students' recorded affiliations harming them if they aren't given control over that information.
He was a member of a student group that "helped register voters and promoted good environmental stewardship of the Chesapeake Bay," but its affiliated chapters in California turned out to be "extremely left-wing and some were even violent," including the Berkeley chapter:
If Givepulse kept a transcript of my early volunteer activities, they would not footnote that my local chapter was one of the good, non-violent chapters. We would all be lumped together and guilt by association would ensue.
He envisioned a scenario where a freshman is involved with "an anti-abortion group" and is nominated for the Supreme Court 30 years later. This information could be damaging "based on the changes of what is culturally acceptable," Ballance said: "Because you were forced to submit your volunteer information, this might prevent you from being appointed to the bench."
Asked if he's sought support from other conservative or libertarian clubs on campus to push back against mandated data-sharing with GivePulse, Ballance said Young Americans for Liberty is "defunct" at UNR and the College Republicans are no longer listed as active.
But he claimed that Young Americans for Freedom, whose setup process started his crusade, is "flourishing."
IMAGES: Brian A Jackson/Shutterstock, University of Nevada-Reno, GivePulse screenshot
Like The College Fix on Facebook / Follow us on Twitter