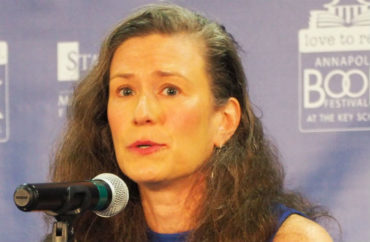 'Mr. Pakman can publicly apologize and explain his misstatements'
A Boston College professor accused a high-profile "ambassador" for Cornell University of trying to get him "fired" after he criticized her refusal to "support white male candidates" for president in 2020.
It's not clear how Amy Siskind, founder of the feminist nonprofit The New Agenda, privately reacted to the criticism by political talk show host David Pakman last week. In an email to The College Fix, Siskind did not specify what was incorrect about Pakman's accusation against her.
Neither Cornell nor Boston College responded to Fix queries seeking clarification on what action, if any, Siskind took against Pakman.
Both identify as political progressives, and their dispute has split fellow progressives. A civil liberties group offered to defend either of them if their academic employers took action against them for their stated views.
Pakman told The Fix he didn't know the details of what Siskind told Boston College. According to his LinkedIn page, Pakman hasn't taught at Boston College for a year.
I will not support white male candidates in the Dem primary. Unless you slept thru midterms, women were our most successful candidate. Biggest Dem vote getters in history: Obama '08, Hillary '16. White male is not where our party is at, and is our LEAST safe option in 2020.

— Amy Siskind 🏳️‍🌈 (@Amy_Siskind) December 17, 2018
Calls on Democrats to unpack their 'internalized sexism and racism'
A former Wall Street executive, Siskind is also known for creating The Weekly List, which tracks news stories "representing eroding norms" under the Trump administration.
She wears two hats at Cornell, her alma mater. Siskind serves on its "highly prestigious" Council of Cornell Women as well as the Cornell University Council, composed of "alumni, parents and friends" who serve as its ambassadors.
Her dispute with Pakman started when Siskind tweeted last week that white males were "not where our party is at" when it comes to recent successful Democratic candidates.
Democrats have "some unpacking to do" when it comes to the "internalized sexism and racism" in the party and "why we presume white male [sic] is safe," she wrote, referring to the national popularity of failed Texas Senate candidate Beto O'Rourke.
Pakman responded on Twitter that "pre-emptively dismissing a candidate based on their race and gender" did not seem "progressive" to him: "I feel like there's as [sic] word to describe that."
When Siskind retorted that "[s]ecure men are always at the fore-front of diversity," Pakman said he agreed. But that view is "the exact opposite" of Siskind's previous statement prejudging white male candidates, he argued.
that's exactly right, and I'm 100% onboard with that. It seems to be the exact opposite of pre-emptively disqualifying candidates on the basis of race or gender.

— David Pakman (@dpakman) December 19, 2018
A day after he "respectfully questioned" Siskind's approach as the "definition of racism and sexism," Pakman claimed that Siskind had blocked him on Twitter.
"She exhibits personal prejudice in her comment, but proposes a way of selecting candidates that is sexist and racist," he told a skeptical Twitter user.
Two days after their Twitter encounter, Pakman told his followers that Siskind had then "called Boston College demanding they not have me back as adjunct faculty."
He also answered a Twitter user who claimed he was a "white male," stating that Pakman is Jewish, originally from Argentina, and speaks English as a second language.
MORE: Conservative prof fired for blog post returns to class after legal victory
2 days ago @Amy_Siskind posted that she won't vote for white or male candidates in 2020. I pointed out this is racist and sexist. Yesterday she blocked me on Twitter. Today she called Boston College demanding they not have me back as adjunct faculty.

— David Pakman (@dpakman) December 20, 2018
Asked what she alleged against Pakman with Boston College and what grounds or policies formed the basis of her complaint, Siskind responded vaguely to The Fix.
"Mr. Pakman can publicly apologize and explain his misstatements. I understand he has been corrected," she wrote. "People are watching how he conducts himself."
Boston College has yet to respond to Fix phone calls or emails from last week or this week about whether it was investigating Pakman. Cornell did not respond to Thursday queries asking if it's also investigating Siskind's alleged behavior and how it might respond if Pakman's allegation is validated.
The exchange caught a lot of attention on social media, with many taking issue with Siskind's statement. Shadi Hamid of the left-leaning Brookings Institution said the white woman's sentiment was "offensive to a growing number of [people of color] to be instrumentalized like this."
Popular podcaster Joe Rogan drove more traffic to the controversy by discussing Pakman's tweet and "outrage culture" with comedian Bill Burr. The clip has drawn more than a million views.
It's remarkable to me that people can actually say this—that regardless of a candidate's actual proposals and ideas, they'd simply be out of the running because they're white. Honestly, it's also offensive to a growing number of PoCs to be instrumentalized like this 👇🏽 https://t.co/rYMRTaxAmB

— Shadi Hamid (@shadihamid) December 18, 2018
I get what you're saying, but this is unhelpful & right up there w/ "Bernie or Bust" or other purity test nonsense. I personally like Biden, Beto, & Sherrod Brown. I absolutely love Amy Klobuchar & Stacey Abrams. I'm looking forward to the conversations & ideas they all bring.

— Caitlin Greenwood Santana (@caitgreenwood) December 18, 2018
Psyched that @joerogan and @billburr talked today about @Amy_Siskind trying to get me "fired" from Boston College after I respectfully disagreed with a Tweet of hers, check it out https://t.co/kl11r7Z505

— David Pakman (@dpakman) December 21, 2018
The president of the Foundation for Individual Rights in Education weighed in, asking Boston College to not punish Pakman for his "clearly protected speech." If Siskind "gets in trouble for what she wrote," FIRE would be "happy to help her" as well, Greg Lukianoff tweeted.
Asked to comment in more detail on the matter, FIRE sent The Fix its guide to free speech on campus, highlighting its work on faculty speech.
MORE: Prof fired for defending blacks-only event sues college
IMAGE: SLOWKING/Wikimedia Commons
Like The College Fix on Facebook / Follow us on Twitter