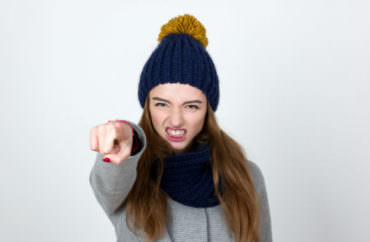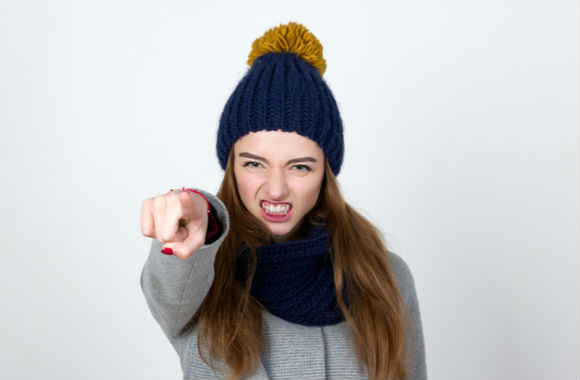 Early last month, it came to light that some boys at Maryland's affluent Bethesda-Chevy Chase High School had created a list of their female peers and rated them on their looks.
Need it be said that this was a big mistake given the era of #MeToo and modern students' need to feel "safe" at any cost?
According to The Washington Post, eighteen girls were on the year-old list, each ranked anywhere from 5.5 to 9.4 "with decimal points to the hundredth place." (Consider: even the lowest rated subject thus scored above average.) The rankings had resurfaced recently due to text messages and "whispers during class."
Things really took off after a male friend of a girl on the list informed her about it.
The WaPo concedes this sort of stuff has been happening "among teen boys for generations" (to be fair, it certainly happens among teen girls, too), and though there is no evidence the list's creator used the rankings to bully anyone, the subjects on the list "decided they weren't going to let the issue slide" — due to #MeToo.
"[The girls] felt violated, objectified by classmates they considered their friends. They felt uncomfortable getting up to go to the bathroom, worried that the boys might be scanning them and 'editing their decimal points,' said Lee Schwartz, one of the other senior girls on the list.
"'Knowing that my closest friends were talking to me and hanging out with me but under that, silently numbering me, it  definitely felt like a betrayal,' Schwartz said. 'I was their friend, but I guess also a number.'"
The school's principal said that after an investigation "there was definitely discipline applied" (to "several male students," according to Bethesda Magazine), but the girls claim the (apparently harshest) penalty of one boy getting an in-school suspension was "unsatisfactory."
[Student Nicky] Schmidt texted about 15 girls she knew, and told them to tell all of their friends to show up at the school's main  office the next day during lunch, "to tell them we feel unsafe in this environment and we are tired of this toxicity," Schmidt wrote in her text.

About 40 senior girls showed up, packing into an assistant principal's office as Schmidt read a statement she had written.

"We want to know what the school is doing to ensure our safety and security," Schmidt said. "We should be able to learn in an environment without the constant presence of objectification and misogyny."

The girls and administrators agreed that they should have a large meeting with the male students in the program, including the boys who created and circulated the list. That Friday, on International Women's Day, almost all of the students in the IB program — about 80 students — met in a large conference room for what was supposed to be a 45-minute meeting during fifth period.
The girls also had demanded a "school-wide reckoning about the toxic culture" which enabled the creation of the list.
Speaking to the WaPo anonymously, the list's originator said he had never distributed the rankings and has no idea how the list got circulated. He apologized nonetheless, and did so by hitting all the right PC "notes":
"I recognize that I'm in a position in this world generally where I have privilege. I'm a white guy at a very rich high school. It's easy for me to lose sight of the consequences of my actions and kind of feel like I'm above something."
One of the plans moving forward at the school is to have a pair of seniors, one boy and one girl, visit the classes of underclassmen to discuss "toxic masculinity." Another is the creation of a "pop-up museum" whose theme is "cultural toxicity."
One may ponder: Isn't this supposed to be the age of "non-punitive" discipline? A punishment of suspension for something like screaming at your teacher with an endless stream of profanity is frowned upon, as so-called "restorative practices" are en vogue. However, remember that political correctness is self-contradictory; thus, creating a private list of your female peers' attractiveness demands harsh punishment.
Because #MeToo and (rich) white male privilege.
MORE: Professor rating website ditches 'hotness' feature
MORE: Harvard punishes entire men's team for past 'crude' comments
IMAGE: Kristiana Gankevych / Shutterstock.com
Like The College Fix on Facebook / Follow us on Twitter