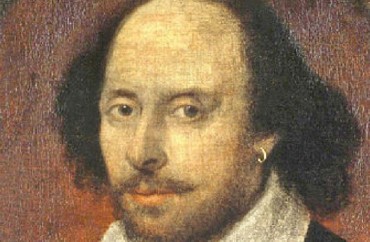 Arguably the greatest story teller who ever lived has been shunned by one high school English teacher who complains: "I do not believe that a long-dead, British guy is the only writer who can teach my students about the human condition."
That from a California-based high school teacher writing an op-ed recently in The Washington Post.
"I do not believe that not viewing 'Romeo and Juliet' or any other modern adaptation of a Shakespeare play will make my students less able to go out into the world and understand language or human behavior," continued the educator, Dana Dusbiber of Luther Burbank High School, who is white and describes her students as "very ethnically-diverse and wonderfully curious modern-day students." She adds:
Mostly, I do not believe I should do something in the classroom just because it has "always been done that way." I am sad that so many of my colleagues teach a canon that some white people decided upon so long ago and do it without question. I am sad that we don't believe enough in ourselves as professionals to challenge the way that it has "always been done." I am sad that we don't reach beyond our own often narrow beliefs about how young people become literate to incorporate new research on how teenagers learn, and a belief that our students should be excited about what they read — and that may often mean that we need to find the time to let them choose their own literature.
Not surprisingly, the column has generated plenty of criticism, including a rebuttal also published in The Washington Post by South Carolina English teacher Matthew Truesdale, who argued:
So what Shakespeare wrote 450 years ago is not applicable to her teaching today?  Ethnically diverse students don't foolishly fall in love and over-dramatize every facet of that experience? Or feel jealousy or rage? Or fall victim to discrimination? Or act desperately out of passion? To dismiss Shakespeare on the grounds that life 450 years ago has no relation to life today is to dismiss every religious text, every piece of ancient mythology (Greek, African, Native American, etc.), and for that matter, everything that wasn't written in whatever time defined as "NOW." And yes–Shakespeare was in fact a white male. But look at the characters of Othello and Emila (among others), and you'll see a humane, progressive, and even diverse portrayal of the complexities of race and gender.
Dusbiber's column caused such a response that even the principal of her school put out a statement saying it reflected her opinion, not that of the school's, the Sacramento Bee reports. But SacBee adds "Dusbiber is not the first educator to suggest moving away from Shakespeare in the classroom. Mark Powell, the assistant director at Salisbury Playhouse in England, wrote in a similar opinion piece to The Guardian, "(Shakespeare's) words were chosen to be spoken or heard, not to be read and deadened behind a desk – they wither when performance is removed."
Like The College Fix on Facebook / Follow us on Twitter