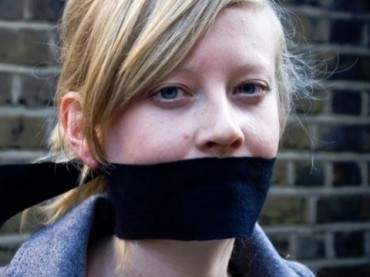 A public high school in Tacoma, Wash., is under fire for not allowing its prolife student club to hang some posters that campus officials fear might offend someone.
One poster reads "Since Roe v. Wade 1/3 of our generation has been aborted" with a picture of a milk carton and the word "missing" above the photo of a baby, and the second poster quotes President Ronald Reagan: "I've noticed that everyone who is for abortion is already born," reports LifeNews.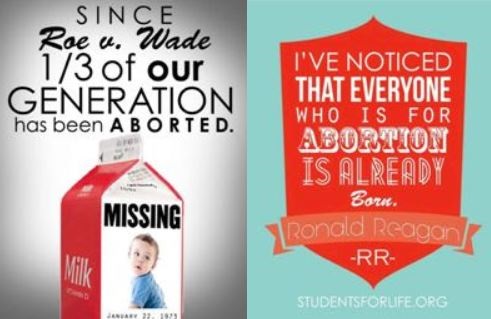 "The administration refused to give Wilson Students for Life permission to hang the posters," according to the prolife campus group's legal counsel, the Thomas More Society. "The administration stated that the school policy only allows posters that 'do not offend staff or students, put others down if they have a different belief/opinion, or otherwise cause disruption.' Wilson Students for Life's posters, the administration maintained, would violate this policy because they promote a message rather than solely promoting the group's meetings."
Yet the Wilson Gay Straight Alliance has put up fliers approved by administrators that promotes homosexual relationships, and hosts a Day of Silence on campus to pay homage to victims of discrimination. In contrast, the Wilson High School prolife student at the center of the controversy also said campus administrators have discouraged his prolife club from hosting a vigil over abortion during school hours, similar to the Day of Silence.
"That is how 'equality' really works on the West Coast," reports TFP Student Action.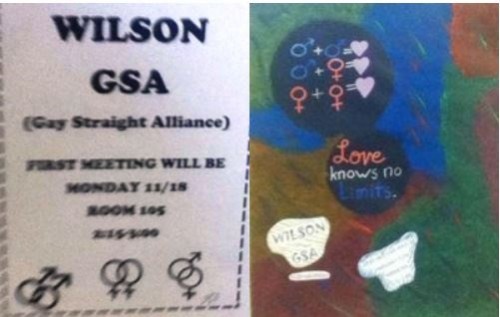 The Thomas More Society, the Chicago-based public interest law firm that represents the campus prolife group, is fighting to restore its First Amendment rights.
"Public schools have a duty to treat all student groups equally," stated Peter Breen of the Thomas More Society. "Wilson High School's current policy allows administrators to censor any messages they deem 'offensive'—in this case, any pro-life message—while allowing other groups broad freedom of speech. The administration is violating the rights of the students involved in Wilson Students for Life, who do not lose their constitutionally protected freedom of speech when they enter the schoolhouse door."
IMAGES: TFP Student Action screenshots
Click HERE to Like The College Fix on Facebook / Follow us on Twitter – click HERE