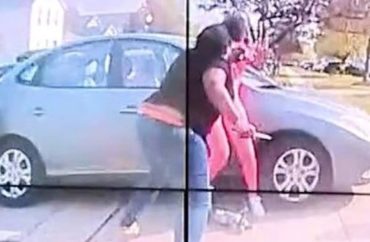 Mother said she 'promoted peace'
Independence High School in Columbus, Ohio updated the honor roll list on its website to show that Ma'Khia Bryant had recently earned honor roll status for the past nine-week quarter.
But the update only happened after inquiries from The College Fix.
"Yes, she was an honor roll student and has been described by her educators as a very driven and engaged student who wanted to grow and be a productive member of her community," district spokesperson Jacqueline Bryant, unrelated to Ma'Khia, told The College Fix on Friday, April 23.
When asked why the honor roll list on the website did not list her, Bryant said "it wouldn't be listed on the school website as it was a recent honor." Bryant would not turn over the list and asked The Fix to file a public record request instead.
Sometime over the weekend, at least by Monday, Independence High School updated the website with a new list that included Ma'Khia Bryant.
Bryant died after a Columbus police officer, Nick Reardon, shot and killed her while she went to stab a black woman.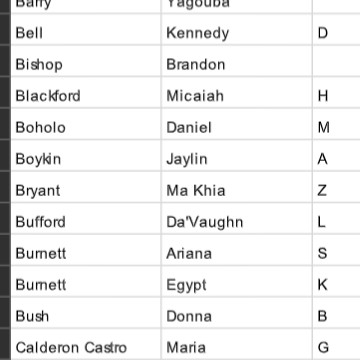 Bryant, who seconds earlier could be seen with a black male adult attacking a girl, died soon after Reardon stopped the knife attack.
The shooting occurred minutes before a Hennepin County, Minnesota jury convicted Derek Chauvin of three separate charges in the death of George Floyd.
New angle of the attempted stabbing released pic.twitter.com/xaaWiZNwx0

— Jack Posobiec (@JackPosobiec) April 22, 2021
The shooting quickly turned into a rallying cry for Black Lives Matter activists and professors who had definitely not seen the initial body camera footage, released later that night, nor another camera angle which showed Bryant cocked and loaded to stab a woman, a few days later.
It took only a few hours for Twitter and the media to jump on Bryant's innocence and to echo that she was an "honor roll student."
"Ma'Khia had a motherly nature about her. She promoted peace," said the 16 year-old girl's mother, Paula. pic.twitter.com/vhBauZn3Kc

— Lacey Crisp (@LaceyCrisp) April 21, 2021
The first reference to Bryant's honor roll status appeared to come from local reporter, Lacey Crisp, who tweeted out the video of Paula Bryant, Ma'Khia's mom.
Her mom said that Ma'Khia "promoted peace" and was an "honor roll student."
One of those statements turned out to be true.
MORE: OSU students rally to cut ties with cops after Bryant shooting
IMAGE: Columbus Police/Hot Air screenshot
Like The College Fix on Facebook / Follow us on Twitter