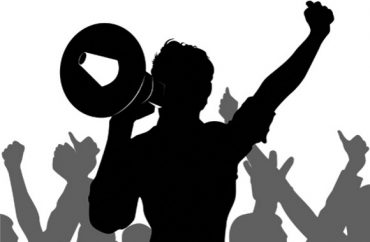 More than 400 Ohio State University students gathered at a school activity center on Wednesday to demand the university cut ties with the Columbus (Ohio) Police Department.
An officer from that department recently shot and killed a black teenage suspect who, as seen on body cam footage, was wielding a knife and threatening another teen.
The OSU student paper The Lantern did not mention those facts, merely stating that victim Ma'Khia Bryant was "shot and killed" by an officer on Tuesday.
Rally organizers at the campus' Student Union told those assembled the goal was "police abolition, not reform" as OSU's relationship with the Columbus PD makes students "feel unsafe."
They also condemned OSU officials for not "acknowledging" Bryant's death.
Roaya Higazi, former Undergraduate Student Government president, reminded the crowd that the USG had demanded a severing of ties with the Columbus PD last year, as well as a "reallocation" of police funding towards services such as the Office of Diversity and Inclusion and the Multicultural Center.
Higazi also claimed some 20,000 members of the community — "not just students" — support the USG's demands.
An OSU spokesman said the university's main law enforcement arm is the campus police department; however, OSU has contracts with the Columbus PD for "specific services" such as traffic control at sporting events. Campus police also have a "mutual aid agreement" which permits OSU cops to help out Columbus PD outside of campus.
OSU English Professor Pranav Jani, whose expertise is in the areas of postcolonial studies, US ethnic studies and Marxism, tweeted that the demonstrators were protesting "police murder" and were "taking back" the Union with their occupation.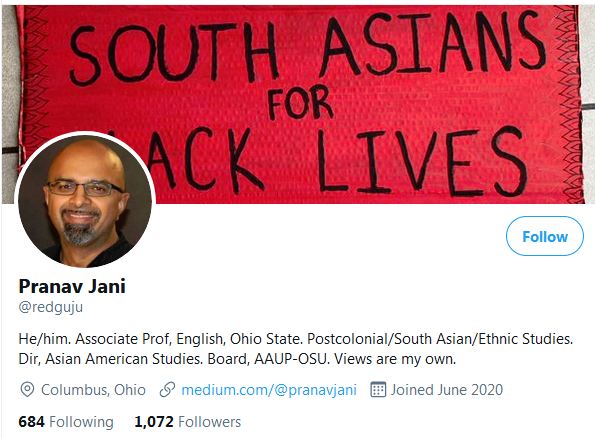 Hundreds occupying the Ohio Union to protest police murder #makhiabryant #BlackLivesMatter pic.twitter.com/UvOM2Qg4Ok

— Pranav Jani (@redguju) April 21, 2021
Jani also retweeted video of an alleged "horrendous, callous" response to Bryant's shooting where a member of the Columbus PD shouted "blue lives matter" to a gathering.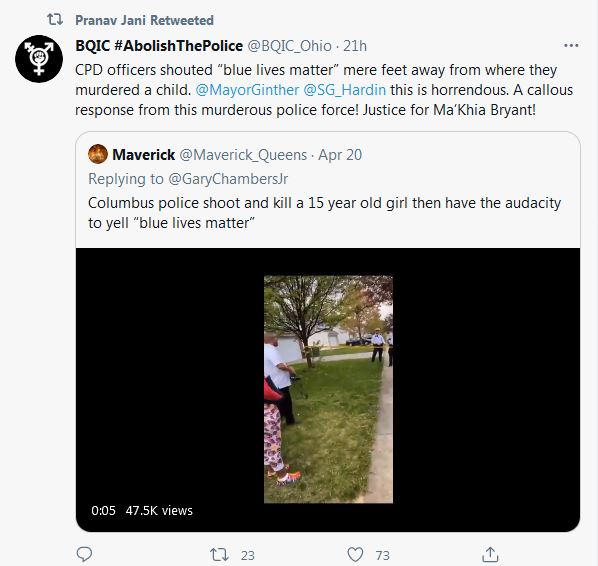 Jani's reaction to Bryant's death is similar to that regarding a Muslim OSU student who ran over several people with a car, and then attacked others with a knife four years ago.
After the rally at the Union, protesters marched to the Ohio Statehouse chanting Ma'Khia Bryant's name. Professor Jani tweeted that the "beautiful, Black-led and multiracial, multi gender group of hundreds" is a "youthful force, awakened for justice" that will "change this world."
MORE: Profs quickly condemn Columbus police shooting of Ma'Khia Bryant
IMAGES: Shutterstock.com; Pranav Jani, Twitter screencaps
Like The College Fix on Facebook / Follow us on Twitter