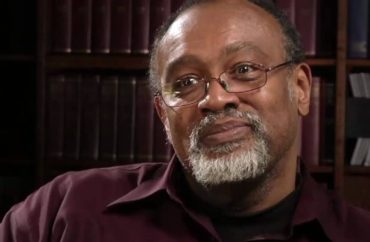 Instead, teacher instructed to teach on 'mainstream white conservatives'
A private, Manhattan-based high school refuses to allow its students to learn lessons derived from a conservative black professor, according to a recent column penned by a teacher who works there.
Last fall, Grace Church High School's leaders would not allow teacher Paul Rossi to introduced ideas expressed by Brown University social sciences Professor Glenn Loury to juniors and seniors enrolled in his "Art of Persuasion" class, the educator stated in a column published Tuesday by the Common Sense with Bari Weiss substack.
Loury has been known to question whether systemic racism is the primary challenge facing the black community today.
Rossi wrote that since "the BLM protests often came up in our discussions, I thought of assigning Glenn Loury, a Brown University professor and public intellectual whose writings express a nuanced, center-right position on racial issues in America. Unfortunately, my administration put the kibosh on my proposal."
"The head of school responded to me that 'people like Loury's lived experience—and therefore his derived social philosophy' made him an exception to the rule that black thinkers acknowledge structural racism as the paramount impediment in society," Rossi wrote.
"He added that 'the moment we are in institutionally and culturally, does not lend itself to dispassionate discussion and debate,' and discussing Loury's ideas would 'only confuse and/or enflame students, both those in the class and others that hear about it outside of the class.'"
Rossi said that, instead, his boss suggested he assign "mainstream white conservatives."
That directive, the teacher opined, basically denies "black students the opportunity to hear from a black professor who holds views that diverge from the orthodoxy pushed on them."
"I find it self-evidently racist to filter the dissemination of an idea based on the race of the person who espouses it. I find the claim that exposing 11th and 12th graders to diverse views on an important societal issue will only 'confuse' them to be characteristic of a fundamentalist religion, not an educational philosophy," Rossi wrote.
"My administration says that these constraints on discourse are necessary to shield students from harm. But it is clear to me that these constraints serve primarily to shield their ideology from harm — at the cost of students' psychological and intellectual development."
Rossi, in his piece, also details how he was publicly shamed by his school for questioning the antiracism narrative during a whites-only diversity meeting and is being required by his employers to undergo some sort of re-education process.
MORE: Loury, others challenge progressive narratives of barriers to black progress
IMAGE: YouTube screenshot
Like The College Fix on Facebook / Follow us on Twitter