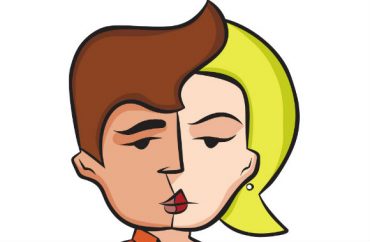 A student in Long Island, New York has been asked by school administrators to sign a contract confirming her gender identity after she had "switched" it two times.
The Valley Stream South High School student, born female, asked the school to recognize her as a male last year.
However, according to the New York Post, the student wanted to revert back to female at the beginning of this school year "because a younger relative who didn't know about her change was set to enter the school."
"My parents and friends knew but some of my other relatives — mainly my grandparents — didn't know," the student said. "I was worried that this relative would tell them and I just couldn't deal with that at this point."
As a result, school officials "forced" the student to sign a contract to prevent her from … altering her gender again.
Her guidance counselor agreed to again categorize her as female — but then handed her a contract to sign promising that she would no longer switch genders while at the school.

The student agreed but felt she should never have been put in that position. "They should have just supported me in my decision either way," she said.

"A student should feel safe to figure their identity out no matter how many times they change who they are."

Now a gay female again with her original name, the student said she is likely to remain a woman for the foreseeable future.

"I just came to the realization that gender is not a big deal either way," she said. "People can think of me however they want. It's not important."

When asked about the contract, superintendent Bill Heidenreich said, "The district fosters a positive environment that promotes acceptance and respect for all. Any allegations made against our administration are taken very seriously. They are thoroughly investigated and any appropriate disciplinary action is taken when necessary."
MORE: Universities teach gender fluidity as fact to college students
MORE: Cornell panel explores how climate change affects people based on 'gender identity'
Like The College Fix on Facebook / Follow us on Twitter
IMAGE: Shutterstock