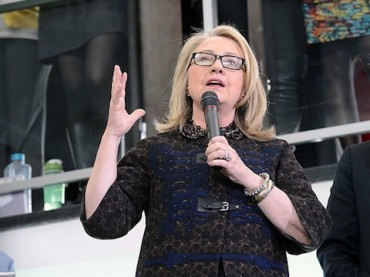 Celina Durgin at The Corner reports on the fees charged by Hillary Clinton at assorted colleges across the land: "$1.8 million in fees for speeches to eight universities during the past nine months, receiving over $200,000 for each." Aside from the recent controversy surrounding her gig at UNLV,
Clinton also earned a $250,000 fee in April from the University of Connecticut, where tuition recently rose 6.5 percent, and $300,000 in March from UCLA. She has been paid for speeches at the University at Buffalo, Colgate University, Hamilton College, Simmons College, and the University of Miami. Claremont McKenna College paid Romney a mere $11,475 to speak there.
Speaking of Mitt Romney, remember the hassle the media gave him during the 2012 campaign about his speaking fees? Well, his disclosure forms show a total of "$374,000 for nine speeches." That works out to approximately $41,592 per speech.
How's that compare to Mrs. Clinton, eh?
Like The College Fix on Facebook / Follow us on Twitter