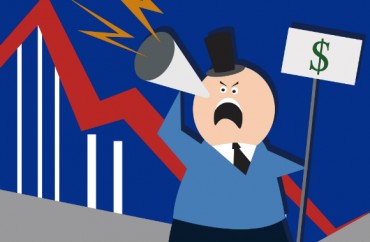 Mostly subsidizing students who go into well-paying fields

Democratic presidential candidate Hillary Clinton's college affordability plan does little more than shift around the cost burdens of college and could even harm low-income families, according to conservative and liberal commentators.
Unveiled Monday at a New Hampshire high school, the "new college compact" calls for expanding Pell grants, making community college free and allowing refinancing of student loans.
The compact says that students should never have to borrow money to "pay tuition" at a public college. It makes a slightly different promise "to students who perform national service," saying they'll be able to attend college "debt-free," presumably referring to non-tuition expenses.
It would let Pell recipients use that money for living expenses, and give middle-class students "more help to cover their living expenses, too." Students who do take out loans would get lower interest rates "so the government never makes a profit off your loan," the compact states.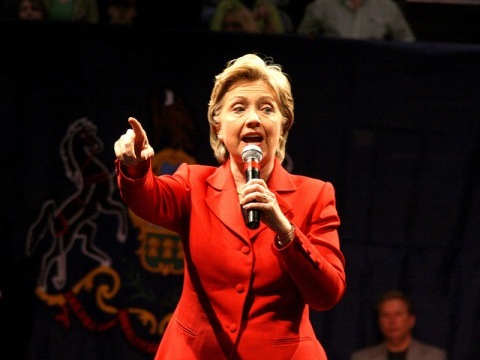 "Income-based repayment programs" would become the norm under Clinton's plan, ensuring that students "never have to pay more than 10 percent of what you make" and that their debts expire after a "fixed period."
One portion of the plan, holding colleges accountable for their students' loans, is finding some praise on the right side of the aisle.

Jenna Robinson, president of the Pope Center for Higher Education Policy, likes "the call for colleges to be held liable when their students default on loans," she told The College Fix in an email. That would "discourage diploma mills and encourage colleges and universities to make sure their students graduate with relevant real-world job skills."

Robinson believes the rest of the plan is highly flawed, though, because "it's just cost-shifting from students to taxpayers" by pledging more government support.
"It doesn't actually solve the problem that this country spends way too much on higher education and has way too little to show for it," Robinson said. Any plan must focus on states so that schools are discouraged from spending so much on staff and facilities, she added: "There are a lot of opportunities for schools to save money."
RELATED: Hillary Clinton shuts out uninvited visitors to campus speech
Liberal blogger Kevin Drum said the plan was "pretty carefully crafted to appeal to multiple constituencies." Writing in Mother Jones, he said it would "appeal to middle-class voters by guaranteeing that tuition costs at state universities will be kept to a reasonable level."
Yet Drum questioned whether schools would just replace tuition with fees in order to sidestep any new federal requirements, and wondered how low-income families would feel about a plan that may not benefit their children.

"They probably wonder why taxpayers should subsidize a free education for mostly middle-income kids who are going to use that education to make more money after they graduate," Drum said of low-income families.

The American Federation of Teachers, which has already endorsed Clinton for 2016, also came out in support of the "new college compact."

President Randi Weingarten blamed states for cutting education spending, which she said prevented some students from pursuing or finishing college. The plan "provides a systemic, sustainable vision that solves these challenges, and by so doing reasserts higher education as a public good and renews hope for millions of American families," Weingarten said in the press release.

Brookings Institution scholars mostly praised Clinton's plan as well, although they criticized one portion as addressing the wrong part of a problem.
'Wastes money on solving a non-existent macro crisis'

Though the plan encourages students to refinance loans, generally those with the most debt are studying law and medicine, so refinancing largely is a subsidy to the wealthiest, Beth Akers and Liz Sablich wrote.

"Lowering interest rates on new loans suffers from the same weakness; it distributes benefits to many borrowers who won't need the help," they said.
While Akers and Sablich praised the Clinton plan for addressing issues of cost and supporting accountability, they conclude that "unfortunately it also wastes money on solving a non-existent macro crisis in student lending rather than targeting relief to the borrowers who need it the most."

Tom Loveless, a Brookings Institution expert on higher education, did not return a request for comment.
RELATED: Hillary Clinton Doesn't Need Another $225,000, But UNLV Students Do
Like The College Fix on Facebook / Follow us on Twitter
IMAGES: Shutterstock, Penn State
Like The College Fix on Facebook / Follow us on Twitter