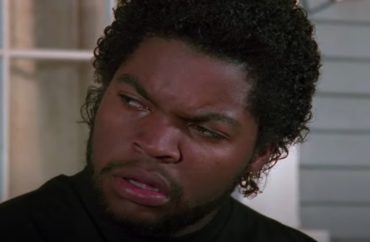 Two prominent black academics tore into rapper/actor Ice Cube this past week because he dared to work with President Trump on issues of importance to the black community.
Ibram Kendi, who works at Boston University and is (now) well-known for his book "How To Be An Antiracist," tweeted that Cube was "lying to himself" if he believes the president can make good on progress for African-Americans.
Before we talk truth to power, we must talk truth to ourselves. Cube is lying to himself that he can get Trump to deliver Black progress in exchange for Black votes when Trump hasn't brought progress for his own supporters. The process starts brother by talking truth to yourself. https://t.co/iaECTgJhvr

— Ibram X. Kendi (@DrIbram) October 15, 2020
Prior to the Amy Coney Barrett hearings, Kendi had tweeted that white "colonizers" have adopted black children in order to "civilize" them in whites' "superior" ways … and to use them as "props." Barrett has two adopted children from Haiti.
Meanwhile, Rutgers University's "Professor Crunk," aka Brittney Cooper, tweeted that Ice Cube isn't a political leader so who is he to be telling African-Americans what to do — especially since he just "popped up making demands on behalf" of the community:
We all have issues with Biden. But Trump is damn fascist. And who is Ice Cube that the Democratic Party would feel the need to talk to him about the broad political concerns of Black America? Is he a political leader or organizer? No.

— Brittney Cooper (@ProfessorCrunk) October 15, 2020
Cooper went on to call black men who side with Cube "traitorous MFs" and said black women are doing "everything they can to salvage" progressive politics, but the men just want a wave from Trump. "So fuck all y'all," she wrote.
I mean Black women are out here doing all we can to salvage anything like credible liberal/left/progressive politics, and summa these brothers are like: but Trump might wave at us and make us feel like real men — so fuck all y'all. This here is WHY we can't have nice things!!!

— Brittney Cooper (@ProfessorCrunk) October 15, 2020
Cooper seems worried the "fascist" president is actually making inroads in the black community, "[and] if brothers come out in real numbers it could actually be a problem." In particular, the concern is "contrarian" black men who, "not unlike the white incel set," are "motivated by their anger and rage to do shit to prove they are right."
These comments are actually pretty tame for the women's, gender and Africana studies professor. Over the last few years, Cooper has called efforts to reopen the country during COVID a "gross necropolitical calculation" against black lives, said Jesus Christ was "potentially queer" and "married to a prostitute," and even claimed the concept of time itself is racially biased.
MORE: Brittney Cooper discusses 'ratchetness'
MORE: College Republicans ripped for criticizing Ibram Kendi tweet
IMAGE: YouTube screencap
Like The College Fix on Facebook / Follow us on Twitter