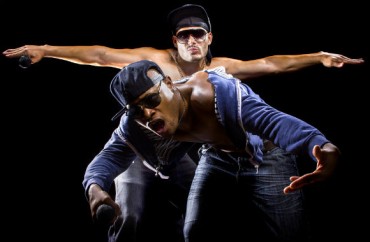 At a recent Southern Connecticut State University event, a philosophy professor noted his studies of rap music made him grow from a "non-racist" to an "anti-racist."
Florida Southern College's H.A. Nethery led the discussion titled "Rap and the White Gaze," dedicated not only to the rap genre, but critical whiteness studies, according to Southern News.
"It is both possible and impossible to appreciate rap music as a white fan," Nethery said. "On one hand, it is impossible for me to have the experience that rappers illustrate in their songs and thus it is impossible to fully appreciate the songs without access to those experiences."
The professor added that rap is a "gift" to white people which "exposes the opaque white-racist self through the inducement of double consciousness within [the] listener."
To properly appreciate rap, Caucasians need a "direct-self-reflection on [their] own complicity within the systems of white supremacy," Nethery said.
[Nethery …] always considered himself a non-racist or ally, but he did not become an anti-racist until much later in his life. …

Nethery said rap music has origins in oppression and the disgusting and brutal treatment of people of color.

In this sense, "rap music is an expression of lived experiences of being the target of a world structurally dominated by white supremacy," said Nethery.

A pivotal point in the presentation occurred when Nethery played a clip from a Kendrick Lamar concert. The video shows a young white woman called on stage to recite the lyrics of a popular song called "m.A.A.d city."

The video was a test to see if the young woman would recite the lyrics without repeating the n-word.

The woman said the n-word, her first attempt before being called out by the artist.

Her defense of using the word was, "I only sang it how you wrote it." …

Nethery called this an example of "white appreciation of rap music gone horribly wrong."
According to his faculty page, Professor Nethery's current project deals with "the philosophy of race on the constitution of racialized perception through discursive and non-discursive practices." He's taught courses titled "Critical Theories of Race," "Philosophies of Gender, Identity, and Sexuality" and "Fake News: History, Reality, and Conspiracy."
MORE: Black profs blast Ice Cube for daring to work with President Trump
MORE: Campus group urges students not to sing 'n-word' during rap concert
IMAGE: Shutterstock.com
Like The College Fix on Facebook / Follow us on Twitter