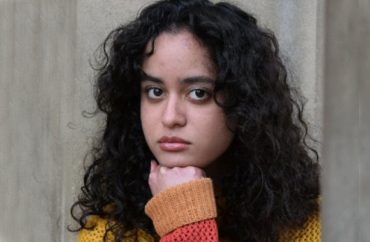 Another University of Utah student pushes a likely hoax
A black student at the University of Utah repeated a likely hoax as proof that her school does not do enough to help racial minorities.
CJ Alexander (pictured) bemoaned the lack of support for the black community at the public university. After she provided examples, such as a non-immediate response to a bomb threat against the Black Cultural Center and a sparsely attended "Day of Collective Action," the student writer cited a likely hoax.
"This is not the first time the U has failed the Black community," Alexander wrote in The Daily Utah Chronicle on May 4.
"One student reported having feces smeared on their dorm room door, while another witnessed men dressed as KKK members parading in the dorms," Alexander claimed. "These delayed responses display the U's indifference to Black issues, ultimately highlighting the U's failure to handle racial incidents effectively and supportively," she wrote.
As previously reported by The College Fix, university officials never corroborated the KKK claims.
The only source for the claim of KKK members in the dorms appeared to be one resident assistant who "overheard some students [in October 2021] talking about some people in white KKK like [clothes]," according to police reports.
This person claimed the front desk of the residence hall had been alerted to this claim but the police could not verify this. The resident assistant who overheard the claims told police later "he assumed that the people he overheard talking might have called the police."
The other claim about excrement "smeared" on a dorm door has not been clearly linked as a racist act. University officials helped move an unidentified student out of her dorm hall after someone appeared to have left human waste on her door in September 2021.
This satisfied the student, who told police in December 2021, after a black student stitched together the KKK and excrement stories into one claim, that she was fine where she was and had no further issues.
The Fix emailed Opinion Editor Zahra Saifee and asked why the KKK story was included in the article but the email bounced. The Fix could not find contact information for Alexander but reached out to the student newspaper with questions for it and the opinion writer.
The Fix also asked on Tuesday morning how Alexander knew that the excrement story was a racial issue, since the police did not identify a suspect.
MORE: Muslim student fakes hate crime
IMAGE: Camden Alexander/Twitter
Like The College Fix on Facebook / Follow us on Twitter