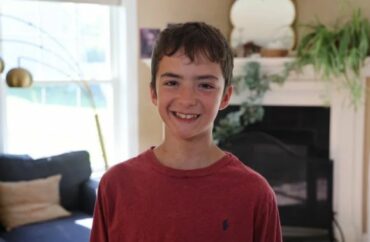 UPDATED
'False assertions' can be challenged through 'legal means,' spokeswoman says
A Maine hospital said it is not planning to bring action against a 15-year-old college student who voiced safety concerns that were brought up by his mother, who had been terminated by the facility.
Samson Cournane, a fifteen-year-old junior at the University of Maine, wrote a petition regarding perceived safety issues at Northern Light Eastern Maine Medical Center.
His mother, Anne Yered, a former pediatrician at the hospital, drew attention to the issues and it was allegedly why she was fired from her job there.
The Foundation for Individual Rights and Expression, an advocacy group that protects free speech rights, sent a letter last month to the hospital, demanding it retract the lawsuit threat. Though the defamation threat is directed at Dr. Yered, FIRE says Cournane is being silenced by extension.
Northern Light "tried to shut him up," FIRE wrote in its news release. "If a powerful corporation would threaten to sue a teenager into silence, they'll do it to anyone," attorney James Jordan stated.
The headline on FIRE's news release stated the hospital "threatens defamation lawsuit" over Cournane's petition. Most of its letter focused on perceived threats to Cournane's freedom of speech.
A hospital spokeswoman told The College Fix that Northern Light "became aware that Dr. Yered's minor son…contacted [healthcare] personnel attempting to speak with them regarding topics that included issues germane to his mother's threatened claims, without disclosing his connection to his mother."
Spokeswoman Suzanne Spruce said Northern Light found this out "through chance" and noted Cournane has a different last name than his mother.
After those calls, "an individual purporting to be the minor son," but whom the hospital "believed to be Dr. Yered or acting at Dr. Yered's direction," published the statements, which Spruce called "false and malicious."
MORE: 'Free and open discourse' forum launched at U. Chicago
"We strongly deny any suggestion or allegation that Dr. Yered was terminated because she reported or raised safety-related concerns," Spruce told The Fix.
The hospital "placed Dr. Yered on notice that EMMC was reserving its right to bring a counterclaim against her for these defamatory statements, which have harmed EMMC and the physician about whom these statements were made," Spruce said. "At no time has EMMC threatened to assert a claim against Dr. Yered's minor son."
In addition, Spruce said that "patient safety" is the hospital's "first priority," pointing to an A rating from The Leapfrog Group, which rates hospitals based on safety and other criteria.
The hospital also took issue with the free speech claims.
The hospital "supports individuals' rights to speak out in any forum about issues of public concern, including healthcare and patient safety," Spruce wrote. "That right is not without limit, however."
"Factually unsupported and demonstrably false assertions that are designed to unfairly undermine the public's trust and that cause actual harm, like those at issue here, may be challenged through legal means," Spruce said.
FIRE received a similar from the hospital in early September. Attorney James Jordan recently told The Fix the free speech group plans to "continue to monitor the hospital."
"In Maine, private institutions violate the spirit of state law when they threaten baseless legal action to silence protected advocacy," the Aug. 23 letter stated.
The letter, addressed to the hospital's attorney, asked the company to "provide FIRE a written statement disavowing any intent to sue over Samson's protected advocacy" in order to "spare your clients the embarrassment of publicly defending their ham-handed attempt to censor a 15-year-old."
Cournane's petition started September 18, 2022, specifically noted efforts by Yered to bring to light safety issues. It states that Yered was threatened by the hospital "to the point of a senior manager climbing through the woods in her backyard to confront her." It also cites public news stories about safety problems within the hospital system.
"Young people have free speech rights just like everyone else," Cournane stated in a news release. "I have the right to stand up and speak my mind without being bullied into silence."
Editor's note: The article was updated to further Clarify that FIRE is not claiming Samson himself is the subject of the defamation suit, only by extension he is being silenced for his advocacy. The headline has also been updated.
MORE: Abortion activist eats baby model at New York community college
IMAGE: Foundation for Individual Rights and Expression
Like The College Fix on Facebook / Follow us on Twitter