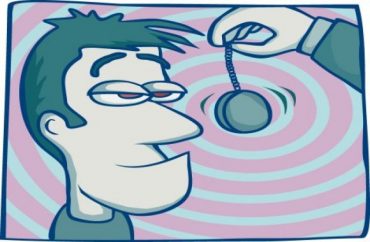 This past week, a Los Angeles area math teacher took to Twitter to ask advice on how to best explain to his students how Brett Kavanaugh was confirmed as a US Supreme Court justice.
"I'm a teacher and when Trump was elected, students were crying at my school," Nicholas Ponticello wrote. "I didn't know what to say then, and I don't know what to say now that Kavanaugh has been confirmed. What do you tell a bunch of young hopefuls when the world cheats them of their futures? Please help!"
It doesn't seem the futures of Ponticello's charges are in that much jeopardy; according to his Amazon.com bio he teaches math and coordinates the STEAM program at Flintridge Preparatory School, a private grade 7-12 school in La Cañada between LA and Pasadena. Tuition: $36,000 per year.
As reported by The 74, UC-Berkeley graduate Ponticello said that he feels "civics is the No. 1 most important thing we can teach our students" … which is quite interesting since he's supposed to be teaching … math.
"You can't just bury your head in the sand just because you're a math teacher. It's your job because you're the adult in the room," he says.
The 74 rather diplomatically admits that Ponticello "makes no secret of his own stance"; indeed, his Twitter feed is chock full of hard left-oriented tweets and retweets:
I am a high school teacher, and I refuse to work in an environment where firearms are the norm. I refuse to be bullied into carrying a weapon on my hip. I refuse to accept @realDonaldTrump's "bonus" pay. And I will walk out with my students on March 14!

— Nicholas Ponticello (@NickPonticello) February 23, 2018
People everywhere are going about their business, many of whom are completely oblivious to this very dark day in American history. The repercussions of the Senate's decision today will reverberate through the decades to come.

— Nicholas Ponticello (@NickPonticello) October 6, 2018
You demonstrate a blatant disregard for the facts; you mock a survivor of sexual assault; you elect a bullying baby to the Supreme Court—you don't deserve to represent the people, even if the people you represent have heinous views. Especially then, you're supposed to be better.

— Nicholas Ponticello (@NickPonticello) October 5, 2018
"Ponticello had already carved out class time in late September to moderate student discussion on Kavanaugh's looming confirmation, and he had put the curriculum on hold Sept. 28 to stream the Senate Judiciary Committee meeting that spurred the reopening of the FBI's background investigation," the article continues.
Thankfully, some of the responses to the math teacher's request took him to task.
"No matter how you stand politically it is wrong to offer a bias perspective to students of any age," Chris Gubbrud tweeted. "At a divisive time in the history of the country, we have to make sure we're giving kids a chance to think for themselves."
Even radio talk show giant Glenn Beck chimed in:
@NickPonticello I understand. It is tragic that both sides now have given so much power to the president that half the country lives in fear. I recommend you teach the Bill of Rights and The Constitution. An accurate reading of these two documents will light the path to safety. https://t.co/YAW2uhaifC

— Glenn Beck (@glennbeck) October 7, 2018
It may be that Flintridge officials don't mind Ponticello using math class time to whine about things like Republican SCOTUS nominees because the school's test scores are very good; teaching is certainly a lot easier when you have a class of self-motivated children.
Meanwhile, the surrounding public schools' math scores hover around 30% proficiency. Why wouldn't a social justice-oriented educator want to help those children out?
MORE: Teacher accused of distributing anti-Trump, anti-GOP fliers
MORE: Another teacher, another ridiculous anti-Trump classroom rant
IMAGE: Shutterstock.com
Like The College Fix on Facebook / Follow us on Twitter