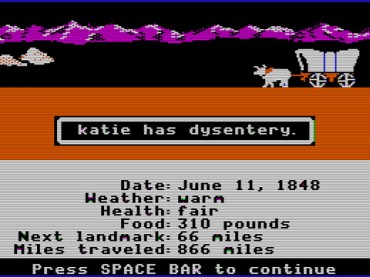 A former IRS executive's alleged loss of emails dealing with the possible targeting of conservative nonprofits raises issues not only for the government, but also the collegiate community.
Further investigation by the IRS suggests there may be backup tapes containing Lois Lerner's emails, contrary to previous claims those tapes were "recycled" already.
So how credible is the "my computer crashed" excuse when dealing with universities?
Technologists, IT professionals and cyber experts told The College Fix that while they were unaware of documented instances of schools citing crashed servers or systems in responding to litigation or records' requests, it's becoming increasingly hard to credibly make such an excuse.
'Litigation Holds' and Directory Information
Large organizations typically have "retention policies" governing how long data like emails are stored. But they need to be ready to freeze data in place at a moment's notice if a lawsuit is pending or likely to be filed.
Mike Gifford, Furman University IT Service Center director, said he became familiar with such "litigation holds" when he worked at Kutztown University.
"Our legal counsel required we develop a policy and procedures should a litigation hold be requested. Our IT security team developed the policy and procedures, but as part of the IT management team there I was involved in approving them," Gifford said. In the case of Lerner's emails, "it appears the 'litigation hold' was placed after the hard drive crash had occurred."
Thomas Allen, Furman University computer science professor, is not so forgiving. "It must be more than a simple 'computer crash,'" he said.
"A hard drive crash … may damage directory information so that the [operating system] cannot find the data, but most of the data would still be there," Allen said. Only when new data completely override the old data will information disappear, unless the hard drive itself is physically damaged – say, using a sledgehammer.
"Frankly, the official IRS reply to the investigators is similar to that of the student whose excuse for a missing assignment is that 'my dog ate it,'" Allen added.
Peter Eckersley, Electronic Frontier Foundation technology project director, sees how any large organization could lose data but says that's not the end of the story.
"In general, emails tend to be stored in at least 2-4 places: the sender's mail server, the recipient's mail server, sometimes the sender's individual computer and the recipient's individual computer," and "there should usually be backups taken from some or all of those places," Eckersley said.
Even if an email system like the IRS's is too dated to have reliable backups – or "if emails are internal, the sending and receiving mail server may be the same" – nonetheless, "all of those facts should be somewhat testable from a forensic or evidentiary point of view," Eckersley added.
Documentation Aplenty – If You Know Where to Ask For It
The International Association of Information Technology Asset Managers, which said last month the IRS's lost-email explanation "does not seem plausible," told the Justice Department and Congress on Monday what questions they should be asking as the Lerner probe drags on.
If an IT expert performed the "wiping" or destruction of the hard drive, then there should be documentation of the work, the association said Monday: "Until that documentation is provided, the hard drives should be considered lost, not destroyed." 
The association also said it's "not unusual" for a government agency to hire an outside vendor to destroy drives, so there should be "an entire second layer of documentation of the decision-making process leading up to the hard drive destruction." 
And while it may be incomprehensible to college students, much of the federal government continues to rely on BlackBerry devices.
Lerner almost certainly sent at least some emails from her BlackBerry, the IT association said, meaning "there may be a freestanding stream of email records that would not be impacted by the Lerner hard drive loss."
Alexis Simendinger, White House correspondent for Real Clear Politics, said "the White House is not turning over any messages that may have gone to Obama aides (and no one is saying for sure there were any), and to my knowledge, [the Department of the] Treasury had no smoking guns from Lois to turn over."
Many officials also use "non-official email services, but for business purposes," Simendinger said.
"The rules are supposed to be that they cc: their home department or agency so that a copy is always routed through the federal data systems and is archived. But we know why many federal officials would not bother," Simendinger added.
In what other cases has the computer eaten the homework, so to speak? It's up to enterprising college journalists to find out what their own schools are up to.
College Fix contributor Courtney Such is a student at Furman University.
Like The College Fix on Facebook / Follow us on Twitter
IMAGES: Rik Panganiban/Flickr, Jamelle Bouie/Flickr