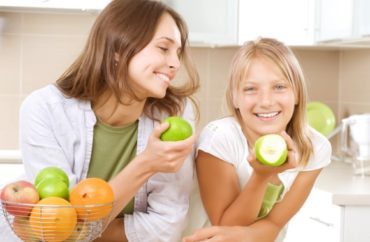 My family lives in California, which means we're on lockdown. Technically we are not supposed to go anywhere unless it's for an essential service.
With my Marine son stationed outside the U.S. it's just my husband, daughter and I in the house, and we've had plenty of time to bond over the last few weeks.
Truth be told, it hasn't been all that bad. For one, I've had the chance to do a few things with my 12-year-old daughter that frankly I should have done long ago.
For one, I've taught her how to weed the vast slopes that flank our home. Oh, she protested, at first. But then the satisfaction of pulling a big ugly weed out from its root took hold, and with her little gloves on and the sun shining through the clouds we took on a common enemy side by side.
Sure, she got distracted, playing with the ladybugs was too much to pass up. But the next day, when I told her it was time to tackle more slope, she didn't fight it as hard. And before I knew it she was working without complaining, at one point repeatedly picking up huge mounds of weeds I had pulled and throwing them into the green bin. It dawned on me then that it should not have taken a coronavirus quarantine to have this moment with her.
Another bonding moment has been teaching her about cooking. I must admit that in the past it's been easier to just throw things together rather than show her how to do it herself in the kitchen. Frankly she preferred that method as well.
But perhaps her utter boredom created a new willingness in her, too. And so it was the other day that I taught her how to make a gourmet breakfast sandwich, complete with freshly cooked bacon and sunny side up eggs. Instead of complaining, she listened and followed directions. A few days later she whipped up some brownies — and they tasted better than mine!
Finally, I've played more games with my daughter in the last few weeks than in the last two years. Growing up in the 80s, games were a big part of the childhood experience, but nowadays with Minecraft and Sims and all the rest, I think this emerging generation has learned to play with a screen more than a group of friends. This forced downtime has brought back that old school family tradition of game time, and my family is certainly better for it.
The lockdown is a teachable moment for both me and my daughter. It's brought us closer together in several ways and prompted us to work together and do things we normally don't do. While I am concerned for our nation and our economy, I am appreciative of the silver lining this time together has brought.
MORE: Most parents still 'adulting' for their grown children, survey finds
IMAGE: Subbotina Anna / Shutterstock
Like The College Fix on Facebook / Follow us on Twitter