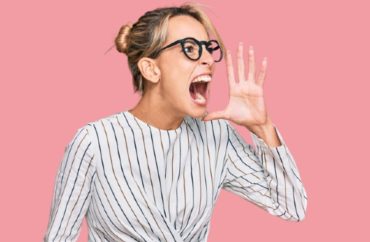 Gender studies also offers class on 'black women' on 'white campuses'
Westminster College students can learn about "How to be a Bitch" this summer thanks to a gender studies course.
The course is just one of a handful of race and sex focused courses offered by the Utah college.
The class will address questions such as "What does the media teach us about women (or gender) and leadership, aggression and behavior?" and "Why are words like 'bitch' and 'bossy' so interesting yet problematic?"
"Come unpack Bitch and its related adjectives to figure out what you want to embrace and what we wish would go away," the class description tells potential enrollees.
The College Fix emailed the faculty of arts and sciences and the college's media relations representative this past week and asked what the college hopes students will learn from the class. Neither responded.
Another course offered in the May term is titled "Black Women, White Campuses."
"The existing research on Black female students on predominantly White college campuses often results in quantitative data that suggests that Black women are more successful at completing degrees than their male counterparts," the course description states.
The course seeks to debunk what it calls a false narrative about the difficulties black female students experience on college campuses.
The ongoing narrative suggesting black female students do better academically than their male counterparts leads "to a dominant narrative of success that fails to recognize the challenges Black female students face as well as the sacrifices they make in order to graduate," according to the description.
The course will use a derivation of critical race theory and feminist ideology to analyze cases, according to the class catalog's description.
The textbooks "Black Feminist Epistemology" and "Critical Race Feminism" will be used "with a specific focus on intersectionality will be utilized to guide debates and discussions about how race and gender dynamics shape Black female students' experiences pursuing a degree on a predominantly White college campus."
The course outline ended by stating that "ultimately this course will examine in-depth how race and gender dynamics shape the challenges Black female students on predominantly White college campuses face in their pursuit of degrees as well as how mentorship impacts their navigation through these challenges."
The college will also offer a sociology course titled "White Conspiracy Online" for 2 credits. "This course provides a platform where students can go online and discover the vast numbers of conspiracy theories specifically related to the alt-right and white power."
The college already made headlines in the past, when it offered a gender studies course called "Porn."
The university specified in the course description that students would "watch pornographic films" in class.
MORE: Harvard med course teaches 'affirming care' for adulterers
IMAGE: KrakenImages.com/Shutterstock
Like The College Fix on Facebook / Follow us on Twitter