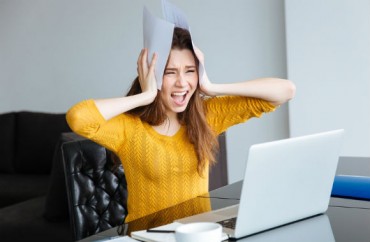 Read a book. Take a walk.
One of the strangest and most comical of phenomena on campuses these days is when university administrations offer their students a cornucopia of childlike de-destressing activities, particularly around finals time. At Duke University this year, for instance, the school offered students puppies and miniature horses as part of a "Stampede of Love" (really). Michigan State University allowed its students to engage in "brushing therapy," whatever that is, with local dairy cows. At numerous universities, meanwhile, students were given crayons, colored pencils and coloring books; local kindergarteners were presumably kind enough to loan this equipment out for the day.
What to say about this? Colleges are supposed to be institutions of what was once quaintly known as "higher education," wherein students may matriculate to the upper echelons of knowledge, maturity and social station. Now they're places where you can go snuggle puppies and color with Crayolas because your history final is stressing you out. This is not higher learning so much as regressive learning—a throwback to one's days as a toddler, a weird kind of de-maturation happening in public.
The real world doesn't really work this way, nor should it; our society expects more of adults, as well it should. Here are some tips for college students who are stressed out: Read a book (it can be a funny book or a serious book or even one you've read before). Take a walk (nature trails work especially well). Do some exercise. Cook or bake. Watch a good movie. Do things, in other words, that grownups do—and try to avoid regressing back into the state of a child. Growth is good; arresting one's development is never a great move, in the short term or the long.
MORE: College students nationwide turn to goat yoga to de-stress
IMAGE: Dean Drobot / Shutterstock.com
Like The College Fix on Facebook / Follow us on Twitter