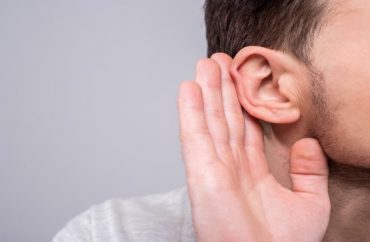 An inside look at how the sausage gets made
Every week, I write a department for the Washington Examiner magazine. It's always a reported story on the niche subjects of transportation and infrastructure.
I continued doing that department along with my work at The College Fix these past six months because the lessons learned from regular beat reporting have been valuable to pass on to the student journalists here.
One of those lessons is "cast a wide net," for two reasons. Because you don't know what you will catch and because it's better to have too much info and too many quotes than too little.
Last week, for instance, the story was international supply chains and how companies are holding things together under COVID.
I contacted several professors at business schools who teach supply chain management to ask them two questions:
1. How are supply chains faring, given the difficulties of COVID?

2. Are supply chain problems contributing to the recent spike in inflation?
Of those four business school professors, two got answers to me by press time, about a day later. Those answers, along with the data available and my previous reporting on the subject, were more than enough to fill out that week's department.
I reached out to those four professors because of their expertise and because they had responded to my previous queries. In July 2020, I had written an article about supply chains. This department was in many ways a follow-up. Or maybe a check-in.
Even though I had more than enough material, if the other two professors would have responded in time, I would have found a way to quote them. Why? Because that's what you do as a beat reporter: You find a way to reward your sources for cooperation, because their sharing of information is what makes your job possible.
The response by Alok Baveja of Rutgers Business School arrived in my inbox a little after deadline, unfortunately. I'll use it here to show you how the journalistic sausage gets made.
Here is what Bevaja had to say about my two questions, in full:
1. Extended global supply chains rely on the predictability of demand and supply, which is what makes them (cost) efficient. Covid has made it very difficult to predict demand and supply. Constant and rapid changes in supply and demand have turned the streamlined flow of global supply chains into turbulent ones. The turbulence in these extended supply chains will not subside until supply and demand become predictable or if these supply chains become shorter/regionalized.

2. Mismatch between supply and demand impacts pricing. Demand has been surging while supply is seeing continued disruptions, leading to an increase in supply chain costs, which builds inflationary pressure on the broader economy. Right now, the raw material and labor costs in supply chains are leading to inflation. While supply chain logistics/shipping is a bottleneck, it is not a significant contributor to increasing supply chain costs as its share of total delivered costs is intrinsically small. Shipping/Logistics can and will have much more impact on availability, especially if the supply chain flows continue to remain turbulent and unpredictable.
Now, quotation is an art, but that doesn't mean there are no rules to it.
Had this response found my inbox in time to work it into the department, the text would not have been used in full, of course. Yet pains would have been taken to make sure the Rutgers Business School professor had his say.
Why? First because it's important to give readers a good sense of what an expert actually thinks on the subject. Second, somewhat longer selections are more likely to be appreciated by the person you quoted and that person will then be more likely to talk to you in the future.
For instance, one of the best insights above, which would have added to the department's analytical usefulness, was Baveja's prediction that "The turbulence in these extended supply chains will not subside until supply and demand become predictable or if these supply chains become shorter/regionalized."
The tee-up for that quote would be something along these lines: "Ongoing supply chain disruptions overseas may force companies to take more of a local or regional approach to sourcing."
MORE: How to write an op-ed, if you must
IMAGE: shutterstock
Like The College Fix on Facebook / Follow us on Twitter